The Amazing New Lamborghini Nitro Tractor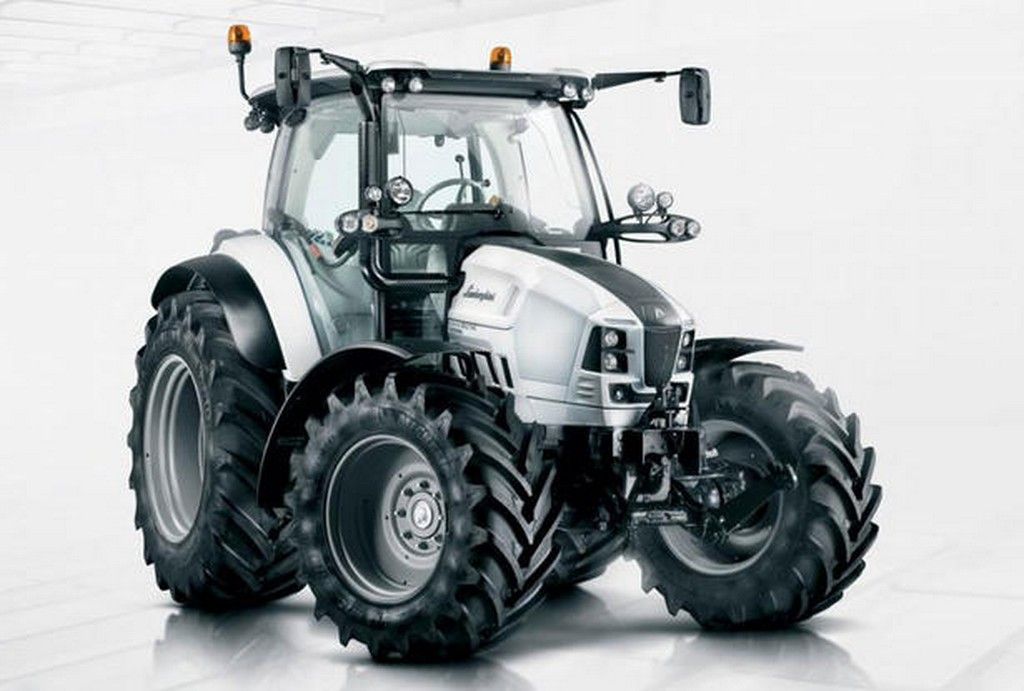 Lamborghini's Tractor Division, Lamborghini Trattori, has launched the amazing new 2013 Nitro Tractor. This is an extremely stylishly designed tractor which features a very attractive exterior as well as innovative interior with the latest in tractor technology to keep the user in utmost comfort while doing his daily chores of hard work. This tractor has been designed by legendary designer Giugiaro which definitely shows considering how aggressive and stylish the Nitro looks.
The Lamborghini Nitro gets a low sloping bonnet with a black stripe running down the center with an array of lights to give maximum visibility at night. The big wheels and the aggressive lines on the typical tractor proportions look fantastic. At the rear the Nitro gets LED tail lamps. The interior is designed to be very comfortable and good looking while maintaining a tough feel. The large, panoramic, convexly-mounted athermal glass gives a clear 360-degree view from the inside.
The Lamborghini Nitro is powered by a 4-cylinder Deutz Tier 4i engine with an option of a fully mechanical 5-speed manual or 3-speed Powershift automatic. The brakes are oil-immersed disk brakes with servo-assistance. The Nitro gets a Park Brake System as standard. A Steering Double Displacement steering pump is available as an optional extra which helps in quick turning maneuvers by reducing the number of steering wheel turns required for full lock. The Nitro tractor is for those who want to work in style.
[youtube:http://www.youtube.com/watch?&v=pYeb6JSG69Y 540 375]