Volkswagen Polo SR – Only Show & No Go?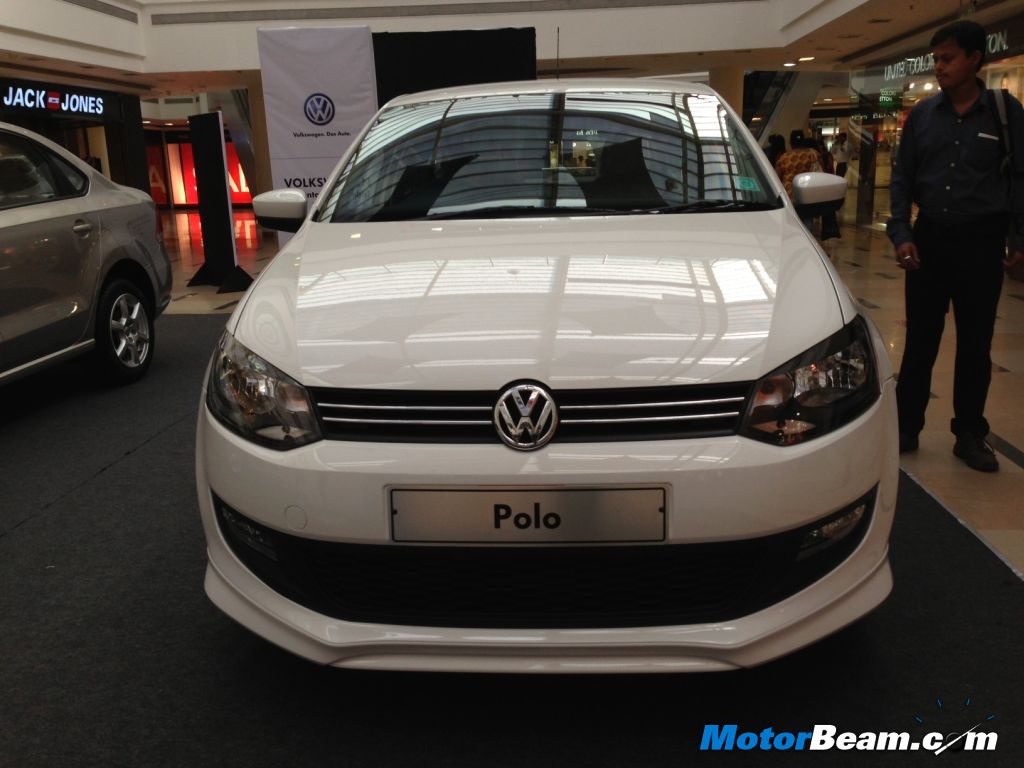 Volkswagen has launched a special version of the Polo hatchback, the 'SR' or the 'Sport Racer'. This is a special edition of the petrol Polo that boasts many sporty additions to the normal Polo to make it more exciting and the grab attention of young hatchback buyers. The Polo SR (Sport Racer) gets, what Volkswagen call, an Aero Sport Package which includes a special skirting on the front, side and rear of the vehicle. There is chrome finishing on the exhaust, front grille and boot lid.
The Volkswagen Polo SR gets a sporty roof spoiler. This makes the Polo a real looker and adds an edge to the already classy design. But ultimately Volkswagen offers the same 1.2-litre, 3-cylinder petrol engine with the same 75 BHP of power output. So the polo SR is only show and no go. Volkswagen has discontinued the Polo 1.6 which was really an enthusiast's delight and one of the best hot hatches in the market. But it had no cosmetic upgrades to make it look as sporty as it drove.
Volkswagen should have launched the Polo SR as an exclusive sporty hot hatch with the 1.6-litre, 4-cylinder petrol engine. This engine produces 105 BHP of power and 153 Nm of torque which would have really given the performance to match the sporty apperance. The 1.6-litre Polo SR would have really given Volkswagen a real sporty image and also given the dismally selling normal petrol Polo a bit of oomph. But the German car company decided otherwise and has given us just a good looking slow hatchback.
Now Volkswagen is working on a 1.2-litre TSI petrol Polo which will produce 104 BHP of power and 175 Nm of torque as well as a Polo GTD with a 1.6-litre diesel engine producing 105 BHP of power and 250 Nm of torque. May be this Polo SR is just an intermediate model till the time these two sporty Polos are launched in India. The hotter versions of the Polo are already on test and we have already caught them multiple times, even tracing their hideout.