Lexus India Launch In Early 2017, To Focus On Service
Lexus will step into the Indian market with three offerings and will start making them as CKD later, focus will be on efficient service.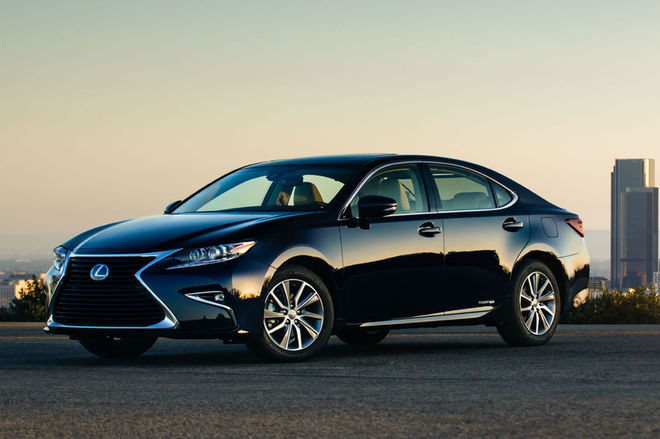 Lexus, the Japanese automobile brand, which lies under the Toyota division, has set its eyes on the Indian market with plans to introduce its offerings in India in 2017. This could be claimed much true than before owing to Toyota being able to clock a great number of sales this year. The tremendous sales of Toyota cars made it eligible to increase its reach in our country by putting down even the Lexus brand in India.
Lexus had made efforts to put its hybrid offerings in India, quite a while ago, but was unfortunate as the Union Budget did not pass the green signal. However, it will enter now with a line up of both the type of vehicles consisting of conventional and hybrid models.
Initially, the introduction of Lexus cars will be via the expensive CBU route, putting it at an instant disadvantage. Notably, the company has plans to set up a local assembly in later years which would definitely deduct the prices of its entire Indian line up. Apart from the launch of its vehicles, Lexus has a sheer focus to execute efficient after-sales services that could make the brand rise in the combat with its German competitors.
Reportedly, Lexus will enter on Indian shores with three of its models which they might have found to be the most suitable for our country.
The first one in the list is the Lexus ES300h which is a luxury sedan and will be available with an engine comprising of the hybrid mechanism. With the CVT gearbox, this car comes with a 2.5-litre petrol engine that works in synergy with an electric motor and is likely to be priced at Rs. 50 lakhs at the time of its launch.
Second on the list is the Lexus RX450h which is a hybrid vehicle as well, and carries a 3.5-litre V6 petrol motor under its hood. It is an SUV and the prime competitors of the RX450h are the Audi Q5 and BMW X3 which are comparatively lower priced.
The third offering will be the Lexus LX570 which comes with a 5.8-litre petrol V8 engine and has a diesel sibling with a twin-turbo 4.5-litre V8 engine, named as LX450d. Both the SUVs are based on the same platform as that of the Toyota Land Cruiser.
Initially, the new brand entrant for the Indian market will commence dealerships in Mumbai and Delhi in early 2017 and Toyota would later increase its range in various other regions.
Lexus India Launch
– Lexus will introduce three of its vehicles while entering
– The initial CBU units could be transformed into CKD later
– Lexus will launch the ES300h, RX450h and LX570/LX450d models in India
– Focus will be on service, Lexus cars will be much cheaper to maintain than its German and British rivals