Mahindra ALSV Is A Beast That Will Make You Drool
The Mahindra ALSV is the newest armoured specialist vehicle from our desi automaker.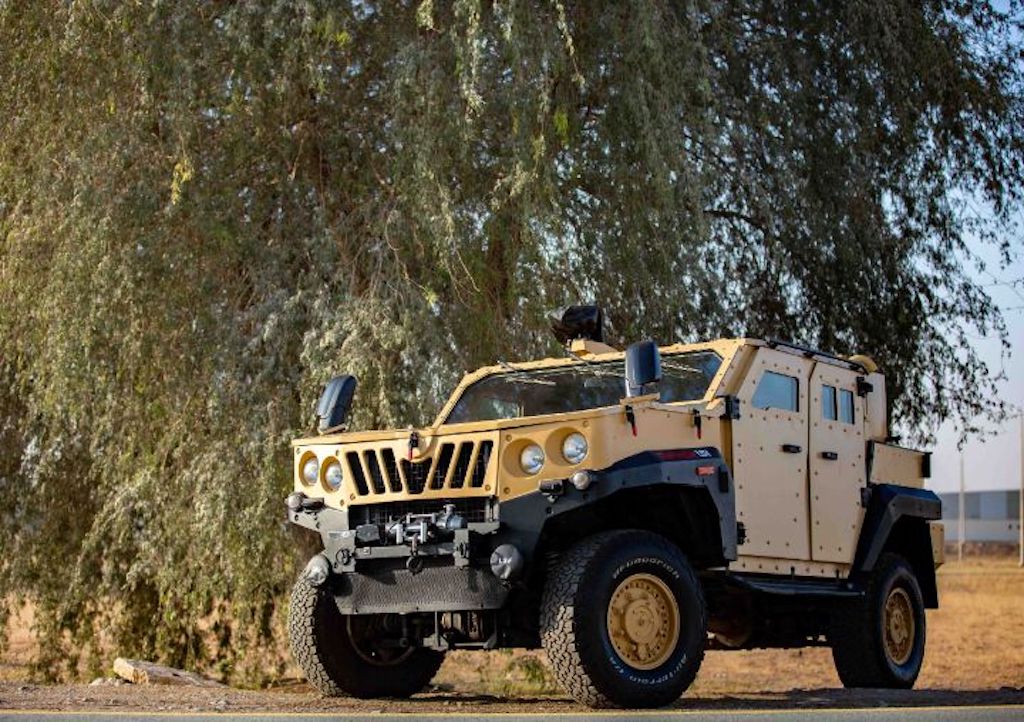 It is a known fact that Mahindra has an armoured vehicles division. This division makes different kinds of vehicles that are resistant to various types of armoured attacks. A quick look at their website even shows that the home-grown automaker makes armoured versions of Nissan, Lexus, and Toyota SUVs too!
However, we aren't talking about those SUVs right now. We're going to dive deep and check out what the Mahindra ALSV has to offer. ALSV stands for Armoured Light Specialist Vehicle and this vehicle has been developed for use by defence and military forces. It is a modular vehicle that can be configured in a variety of ways for different operational roles.
The Mahindra ALSV can be used for conventional operations such as a weapon carrier, desert raids, border security and reconnaissance while it can also be used in counter-terrorist operations like patrolling in high intensity areas, special forces operations and operations carried out by quick reaction teams.
Mahindra is offering the ALSV in different variants ranging from 6-8 seater armoured protection vehicle for security, light armoured ambulance, command and control vehicle, light mortar 81/82 mm vehicle, and as an ammunition carrier for light weapons.
Standard features on the Mahindra ALSV are B7 STANAG Level II protection, multi-layered ballistic glass, clamshell doors, tire inflation system, public address system, 50 kms run-flat system, gun hatch, and an air filtration and scavenging system. You also get to choose from a lot of optional equipment like surveillance configuration, in-service GPS, detachable & adjustable modular racks, automatic grenade launcher, electric winch, HF/VHF/UHF radio, mesh protection for the screen and windows, medium machine gun mount, camouflage net storage, blast mitigation floor mat and tactical command & control with mapping.
Talking about mechanicals, the Mahindra ALSV is powered by a 3.2-litre, inline-6, turbocharged diesel engine making 215 horses at 3600 RPM and 500 Nm at 2000 RPM. The engine is matched to a 4-speed or 6-speed automatic transmission. 0-60 km/hr comes up in 12 seconds while the top speed is rated at slightly above 120 km/hr. The ALSV comes with 4×4 with front and rear differential locks and a high travel all-wheel independent suspension.
The vehicle also gets a 1000 kgs payload capacity, self-recovery winch, and a 30-degree gradability with parking brake holding capacity. The ALSV gets heavy duty front and rear brakes, 318/80/17 tyres, and it is available in LHD and RHD configurations with a power steering. The ALSV can run on diesel or NATO fuel! NATO class diesel is also used by the Indian Navy. The pricing of the ALSV isn't known at the moment but we'll update this space once we get to know it.
Mahindra ALSV
– Available in a variety of variants and configurations
– Can be used for a lot of different operations
– Powered by a 3.2-litre, inline-6, diesel engine