Maruti Suzuki Pushes For CNG and Hybrid Vehicles
Maruti Suzuki wants the government to reduce GST on CNG and hybrid cars.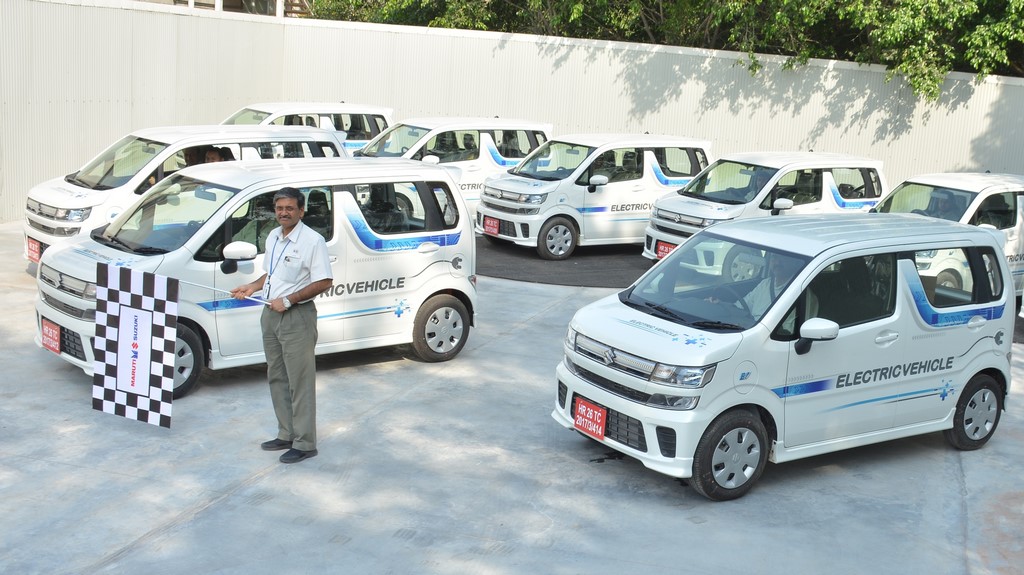 Maruti Suzuki India is trying to make the government consider reducing GST for CNG and hybrid cars. Currently, only electric cars enjoy the benefit of the recently reduced tax which fell from 12% to 5%.
The main issue with the current generation of electric cars is the massive cost of manufacturing. The cost of electric cars can sometimes be 2-3 times more than their internal combustion counterparts. This makes mass adoption of EVs difficult. CNG and hybrid vehicles can serve as the perfect transitioning point from internal combustion engines toward EVs. The company believes that with the 20-30% more efficiency of hybrid and CNG vehicles, they will not only help with reduction in pollution but a decrease in India's oil imports as well. A chopped off oil import bill can greatly benefit our economy.
All this is only possible if the masses adopt these vehicles. The cost of manufacturing these vehicles is more than producing petrol or diesel versions but it still is significantly lower than pure EV. Petrol, diesel, CNG and hybrid cars come under the highest GST slab of 28% plus cess. With the reduction in GST, the additional cost of manufacturing CNG and hybrid cars will get balanced out and masses will seriously start looking into these alternate options.
At the moment, we only have niche hybrid cars on sale like the Toyota Prius and the Honda Accord to name a few. All these cars are out of reach of the common man. With no sign of willingness from the government to reduce GST on hybrid vehicles, companies feel reluctant towards bringing their full range of affordable hybrid cars as they require huge investments.
Maruti Suzuki plans on converting all of their small cars into CNG in the future while phasing out their diesel engines. Even Vitara Brezza's 1.3-litre diesel engine will make way for a petrol engine soon. This comes from the recent demand experienced in the automobile sector for CNG vehicles. On the contrary, with the current infrastructure and cost of manufacturing, the company believes it's not the right time for mass adoption of EVs. Even though the company does plan on bringing small EVs into the country, they will primarily be focused on cab operators like Ola and Uber.
Maruti Hybrid Cars
– Maruti is trying to make the government reduce the GST slab for CNG and hybrid cars
– Believes the infrastructure is not ready for mass adoption of electric vehicles
– Will launch small CNG cars for the personal sector and small electric cars for cab operators
Source – ETAuto.com