Maruti Suzuki Exports Cross 15 Lakh Units
Maruti Suzuki, the country's largest car manufacturer exports cross 15 lakh units milestone exporting vehicles to over 100 countries from India.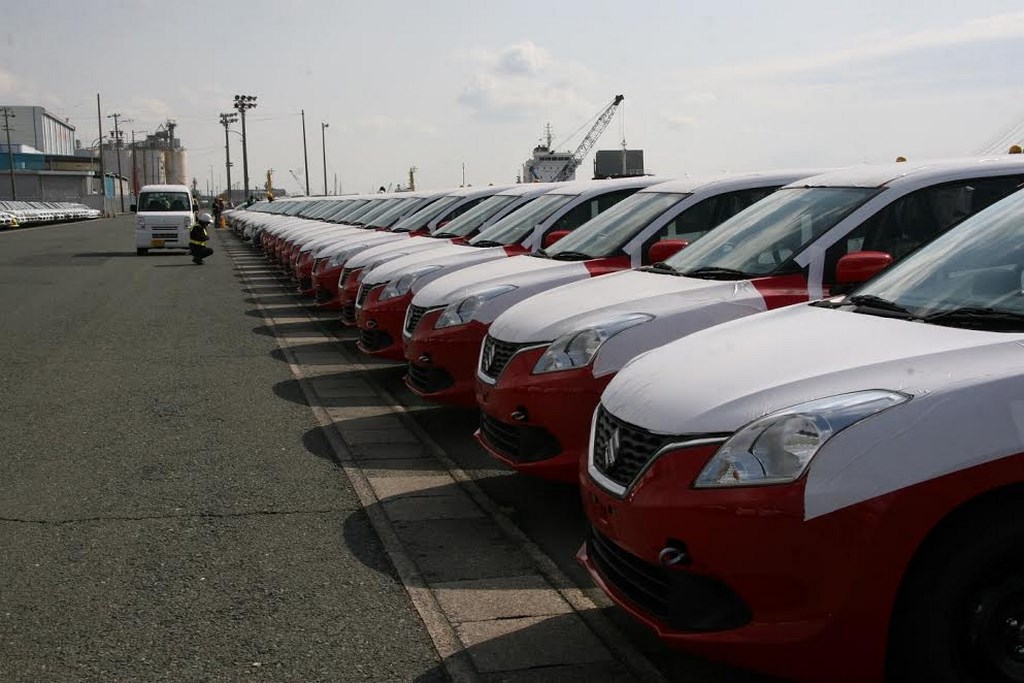 Maruti Suzuki has crossed over 15 lakh units milestone in its cumulative exports. The vehicles have been exported to over 100 countries including Europe, Africa and Latin America. The company's latest premium hatchback Baleno, manufactured fully in India, eventually became the first car to be exported from India to Japan and has taken India's export story to a whole new level.
The carmaker had started exports to Europe back in 1987-88, when the company used to export small number of cars to Hungary. Consequently, exports have been growing at a steady pace, as new models and markets have come into existence. Company's products like the Zen, A-Star, Maruti 800 and Alto have made a mark overseas, including the most competitive markets in Europe. Alto, which is India's most popular passenger car has a sizeable presence in the other markets and has clocked over 3,90,000 sales overseas.
Maruti Suzuki has consistently maintained a presence in the international markets, regularly offering new products and reaching out to new countries. In 2015-16 top five exported models for the company were Alto, Swift, Celerio, Baleno and Ciaz. Among destinations Sri Lanka, Chile, Philippines, Peru and Bolivia which emerged as the top markets for Maruti Suzuki export models. The newly launched light commercial vehicle, Super Carry, is also exported to South Africa and Tanzania and will be exported to SAARC countries later in the future.
Maruti Suzuki Exports Cross 15 Lakh Units
– The vehicles have been exported to over 100 countries including Europe, Africa and Latin America
– Maruti Suzuki India had started exports to Europe back in 1987-88
– Company's latest offering Baleno has taken India's export story to a whole new level
– Alto has clocked over 3,90,000 sales in overseas markets