Maruti To Handle Suzuki Motorcycle Dealer Network In India
India's largest carmaker Maruti Suzuki to handle Suzuki Motorcycle dealer network now in India to grow their two-wheeler business in the country.
Japanese automaker, Suzuki plans to increase their two-wheeler market share in the Indian market. This requires them to expand their dealership network across the country. There is no better medium than their subsidiary Maruti Suzuki to help reach a larger set of audience as the Indo-Japanese carmaker is the largest manufacturer of automobiles in the country.
More than 20 Maruti Suzuki car dealers have been appointed until now to handle Suzuki Motorcycle dealerships. They are also working on expanding the base of common component suppliers of both two-wheelers and cars. The company believes that the same set of vendors can help in bringing the costs down for many components.
Maruti Suzuki has a market share of 47 percent in the Indian passenger vehicle market and they believe they can help Suzuki Motorcycle with a longer experience of this market and have an advantage of bargaining strength for raw materials. Recently, Suzuki Motorcycle's corporate office was also shifted to the Maruti headquarters in Vasant Kunj, Delhi.
Suzuki Motorcycle aims to sell about 5 lakh units of two-wheelers in 2017 and reach 10 lakh unit sales by 2019. To achieve their target, the Japanese manufacturer needs to invest and expand their production capacity in India. Maruti Suzuki network will definitely help them expand their presence in the country and at the same time bring up tough competition among Hero MotoCorp, Honda, Bajaj, etc.
Suzuki Motorcycle Dealer Network
– Maruti network to now handle Suzuki Motorcycle dealerships in India
– This will help Suzuki expand across the country
– More than 20 Maruti dealers appointed to sell Suzuki two-wheelers
– Base of common component suppliers between two companies to increase
– Suzuki Motorcycle aims 10 lakh unit sales by 2019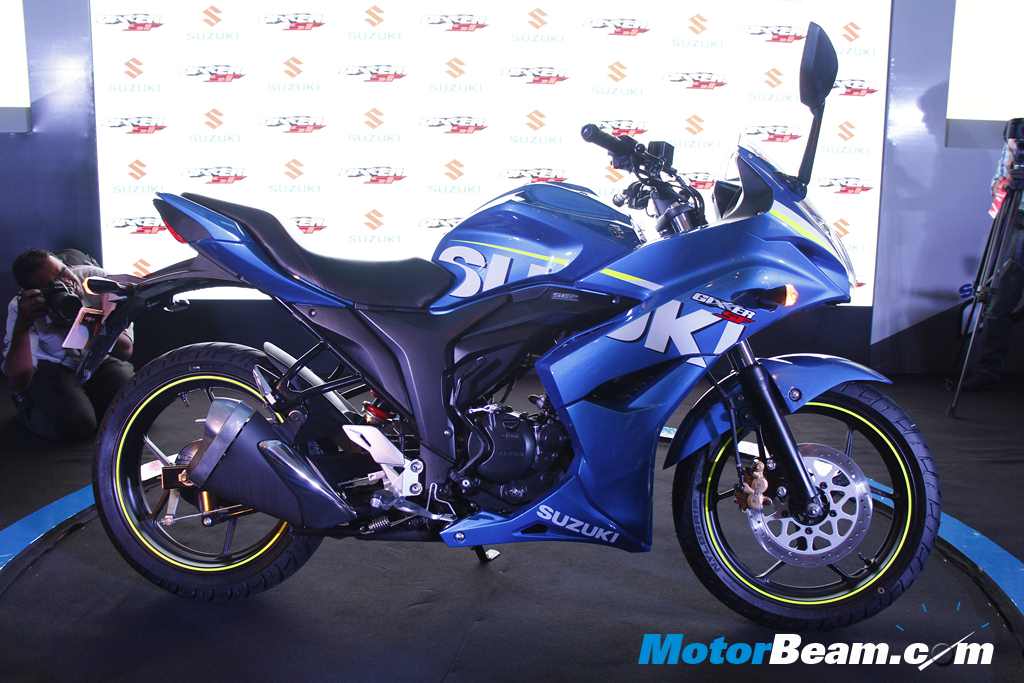 Source – Business-Standard.com