New World Record Set By 456 km/hr Ford GT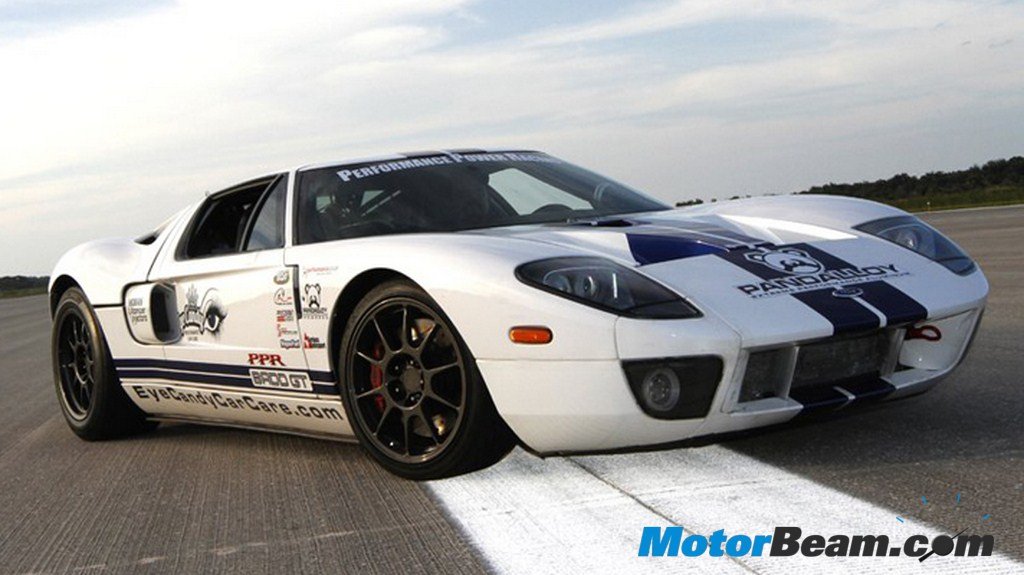 Mr Johnny Bohmer the driver of Performance Power Racing and the owner of this heavily modified, twin-turbo 1700 BHP Ford GT took this car to the landing facility at the Kennedy Space Centre in Florida. NASA's one of a kind facility allowed Bohmer to experiment those 1700 horses easily. On 16th October 2012, Mr Bohmer had set a new, verified Guinness World Record for the fastest standing mile in a street car. He drove his GT to a whopping 456 km/hr. He says he is scratching the surface of where these systems can be utilized outside the racing arena and NASA has given him a great opportunity to explore these technologies.
Bohmer's mission is to bring record braking technology into vehicles of all types. His Ford GT carries the same standard 5.4-litre Ford V8 but he replaced the supercharger with a twin-turbo system and upgraded the factory intercooler. He also redesigned the fuel system to pump 25 percent more fuel than standard. The gearbox has been strengthened a bit to support the humongous power and the chassis remains totally unchanged. He even drives this car on a regular basis in town and even to drop his kids off to the school in it.
This Ford GT's fuel system is designed to pump in 25% more fuel than the stock GT. The engine cooling system had to be re-worked too with all those 1700 horses ready to pounce on a slight dab of the accelerator. Johnny is still not satisfied, he thinks he can go much faster and plans to do so soon. Does the modified Ford GT beat the Bugatti Veyron? Definitely in straight line and top speed, but we suspect the Veyron will still be quicker to 100 km/hr owing to its better traction system.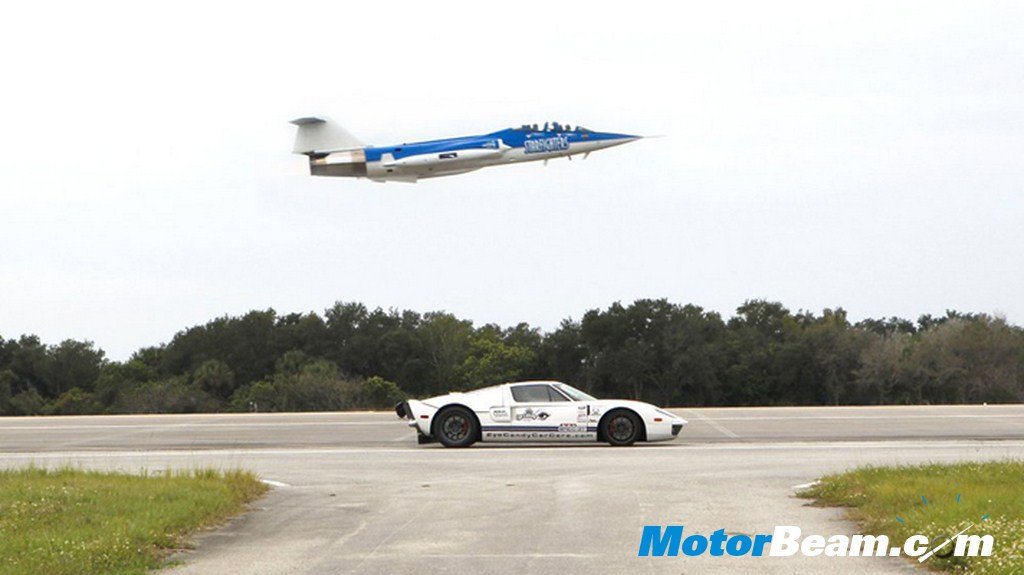 Source – TopGear