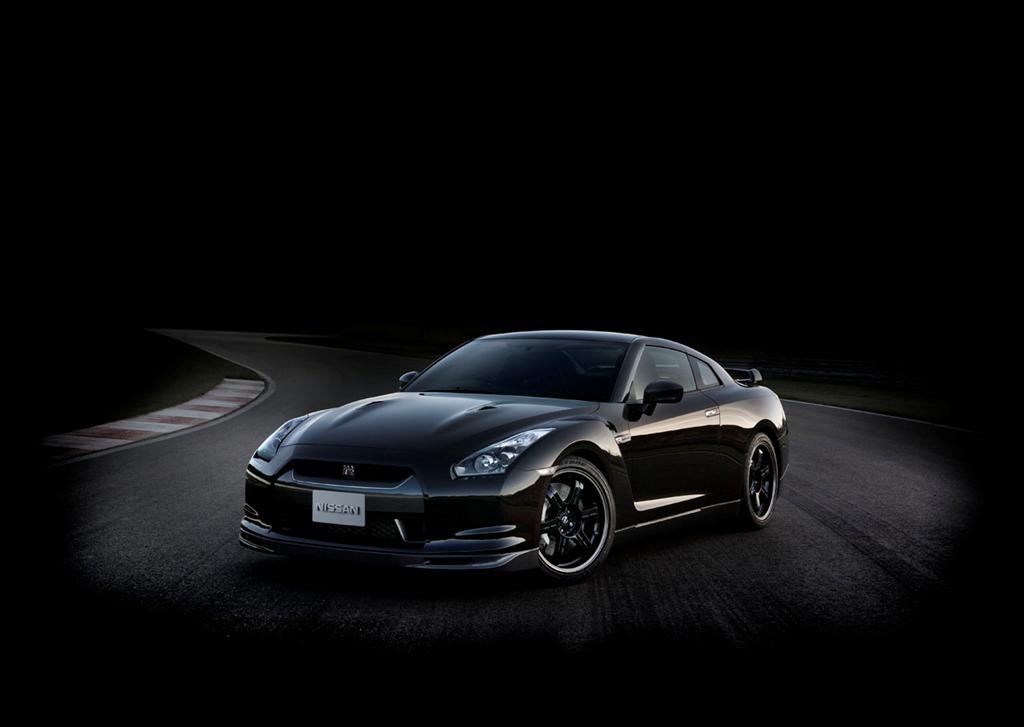 The much awaited Nissan GT-R SpecV has arrived. Nissan claim the SpecV offers race car levels of performance in a street legal vehicle. The body mods consist of a carbon fiber rear spoiler, grille and brake ducts, along with an exclusive Ultimate Black Opal paint job. On the inside, the front seats are set of carbon fiber Recaro buckets, while the rear seats have lost a few pounds. Carbon fiber also adorns the center storage box, instrument panel and replaces the majority of the interior trim.
The only substantive engine modification is a new high gear boost controller that increases the amount of compressed oxygen entering the twin-turbocharged 3.8-liter V6 to deliver more torque in mid- to high-range revs. A titanium-coated exhaust and a reworked suspension is fitted underneath, and carbon ceramic brakes hide behind 20-inch NISMO wheels reduce unsprung mass and improve braking performance.
Sales begin in Japan at seven pre-selected dealers, with pricing set at 15,750,000 yen. There's no word on whether the GT-R SpecV will be available elsewhere.