Nissan Launches Update For 2013 GT-R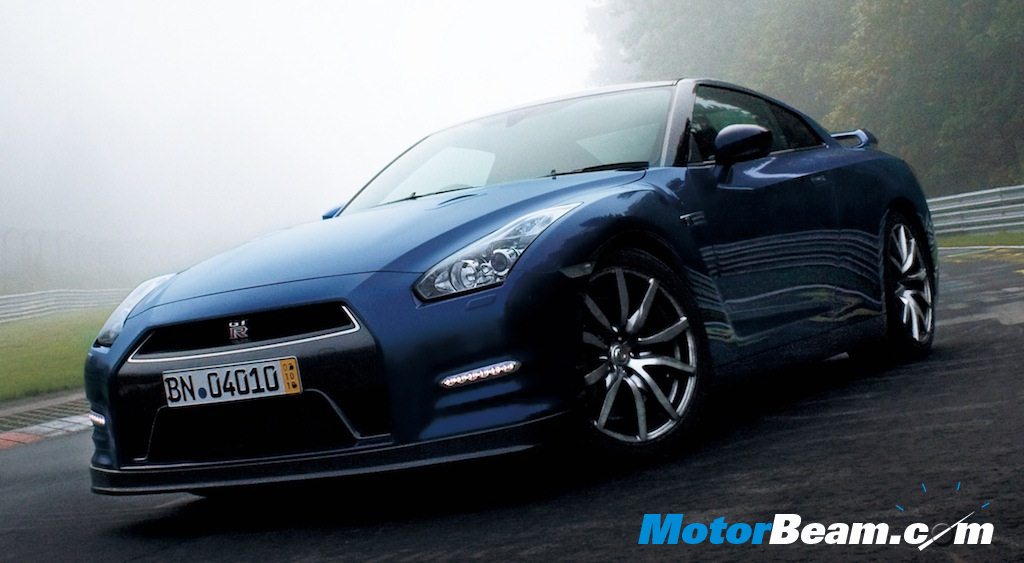 This legendary successor of the iconic Nissan Skyline GT-R gets yet another set of updates for 2013, as Nissan has launched the Nissan GT-R 2013 version (called the 2014MY) recently, going on sale in Japan on the 19th of November 2012. This comes as no surprise as the Nissan GT-R, ever since its launch in 2007, has got better and better every year by leaps and bounds. The original car took the motoring world by surprise as it was faster than the Porsche 911 Turbo (its main rival) but was priced only half as much. The GT-R, in 2007 posted a time of 7:38:2 on the Nurburgring, where as the latest 2013 version has posted a time of 7:18:6! With a sophisticated launch control system, it does 0 – 100 km/hr in just 2.7 seconds, which is only but 0.2 seconds slower than the fastest car in the world, the Bugatti Veyron.
There have been no changes on the exterior and it looks pretty much the same as before. Also the new Nissan GT-R boasts the same 3.8-Litre twin-turbo V6 engine, but with the power pumped to 545 BHP (12 BHP more than last year and 65 BHP more than the original) and torque to 631 Nm. Nissan has achieved this by improving the intake efficiency, reducing airflow resistance and improving exhaust flow which has ultimately improved the low end and mid-range power delivery as well as high end acceleration.
[youtube:http://www.youtube.com/watch?&v=J36CEnanlMM 540 375]
The Nissan GT-R's performance was never owing to the power alone, but a brilliant chassis and suspension setup and brilliant weight distribution. For the latest version, lots of small subtle changes have been made to improve the agility and the amazing control that the GT-R has always been praised for. Nissan has lowered the center of gravity and fine tuned the suspension which improves cornering, grip and high speed stability. Also the brakes have been further improved. All changes have been done without affecting the ride quality and comfort which usually is the commonest quality lacking in most super cars. The steering response and feel too has been improved.
The interior has been offered in two trims – Black Edition and the Premium Edition. The Black Edition has a very sporty feel, with red and black interiors and steering wheel with RECARO bucket seats bring offered as an option. The Premium Edition is more stylish with fashionable two-tone interiors and Semiarinin leather seats. At the moment, the Nissan GT-R is miles ahead of its main competitor – the Porsche 911 Turbo. In spite of costing a lot more than its price in 2007, the GT-R is still less expensive than the 911 Turbo. But with the Turbo version of the latest Porsche 911 on its way, the competition is getting hotter than ever!