Nissan's Support For Infiniti Red Bull Racing Team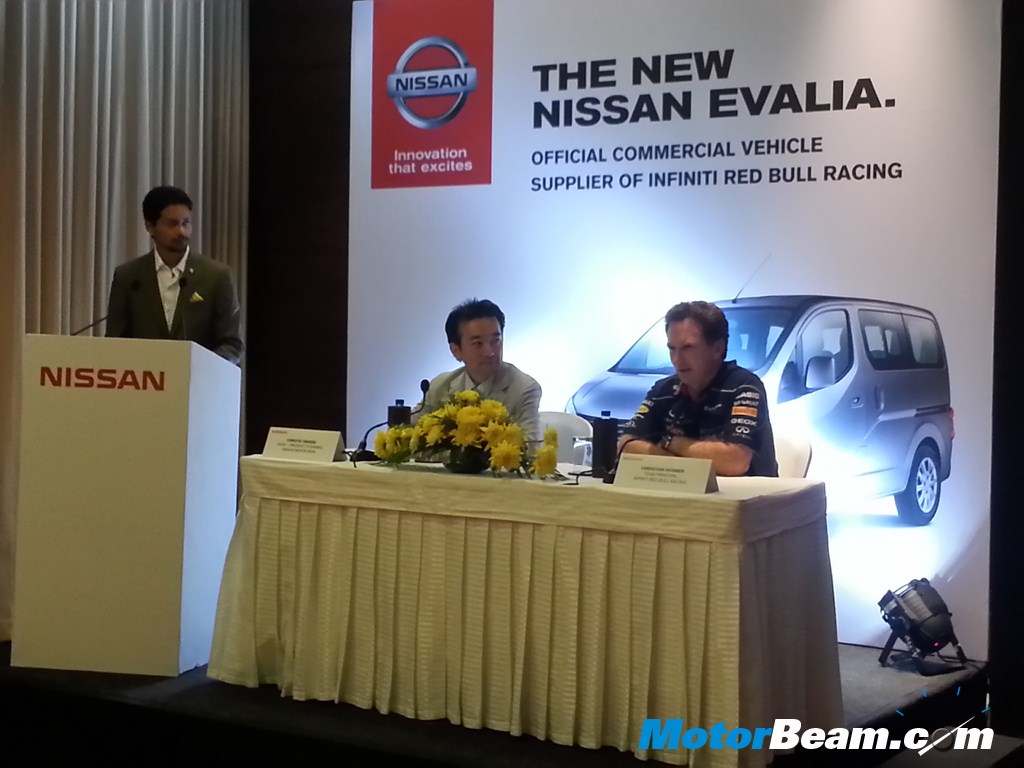 This is the second consecutive year of partnership between Nissan and Formula One Infiniti Red Bull Racing team at the Indian Grand Prix. Nissan has provided the leading F1 team with support vehicles for race operations at the 2013 Indian Grand Prix. The updated Evalia was responsible for transportation of the team's equipment and staff. Chikuya Takada (Product Planning Head, Nissan) and Christian Horner (Team Principal, Infiniti Red Bull Racing) unveiled the updated Evalia in Greater Noida on 26th October, just a day before the Indian GP.
Christian Horner is the Team Principal of Infiniti Red Bull racing since 2005. He entered the world of motorsports at the age of 12, when he began Karting.  Eventually in 1991, Horner won the Formula Renault Scholarship, where his motorsport career started as a driver and he won several titles until he was appointed as the Team Principal of Red Bull Racing. On Sunday, October 27, the Red Bull Racing team's driver, Sebastian Vettel won the Indian Grand Prix 2013, becoming the fourth quadruple champion, completing a hat-trick of wins in India.
The Infiniti Red Bull racing team had concluded a contract with Nissan in 2012 for an official global light commercial vehicle supplier. According to the contract, Nissan supplies a fleet of more than 70 vehicles that includes the NV200 (Evalia) and NV400 at the team's headquarters and at Formula One venues across the globe. The weapon of choice for the Indian Grand Prix was the Evalia, which recently got updated with new features such as sliding windows on the sliding doors, reclining/sliding captain seats in the middle row, 15-inch alloy wheels, 2-din audio system, rear wiper/defogger, anti-glare rearview mirror, front row assist grip and glovebox lid.