It's Now PETRONAS TVS Racing Team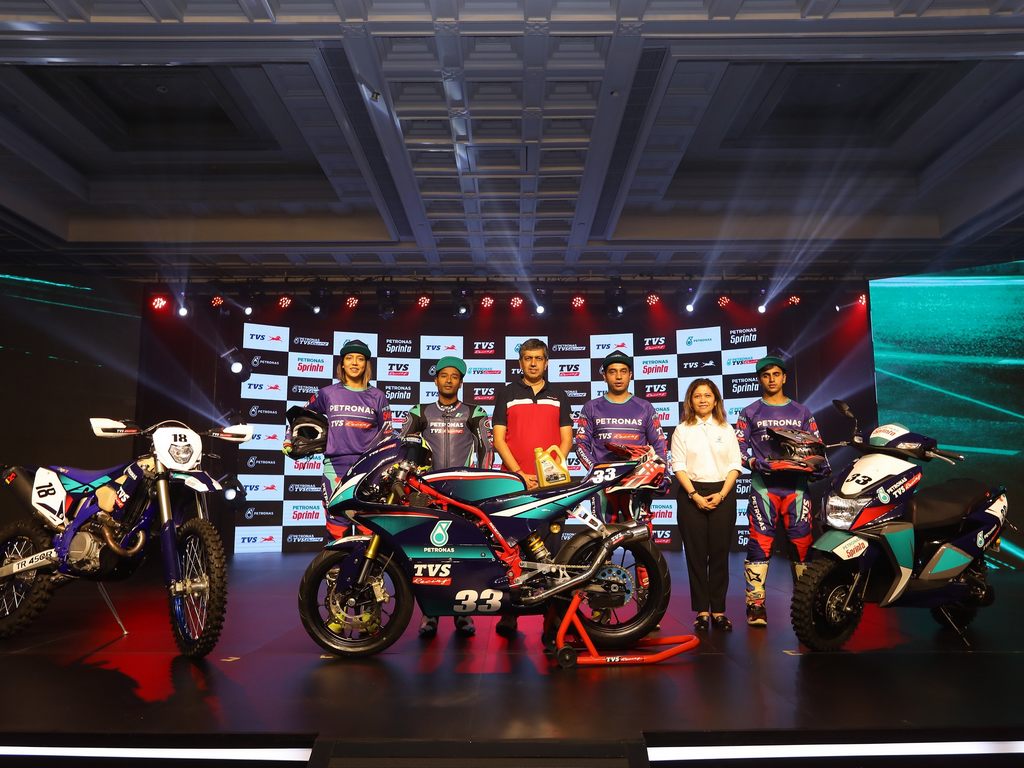 Petronas Partners With TVS Racing Team, Will co-develop engine oil for mainstream market
In a move that will give TVS an international racing exposure, PETRONAS partners with TVS in an agreement wherein the former will be the title partner of TVS Racing, India's first factory racing team.
Here onwards rebranded as PETRONAS TVS Racing Team, the racers and the race machines of TVS will now sport a new livery as part of the alliance effective this season.
PETRONAS will also supply its high-performance engine oil, PETRONAS Sprinta to the racing team that will soon participate in road-racing, supercross, and rally formats of racing, including the Indian National Motorcycle Racing Championship (INMRC), Indian National Supercross Championship (INSC), and Indian National Rally Championship (INRC).
In addition to becoming the title partner, PETRONAS Lubricants International (PLI) will also develop a co-branded engine oil with TVS – PETRONAS TVS TRU4 RacePro which will be available for consumers from next month.
PETRONAS has been the title sponsor for many winning race teams across the globe including those from the epitome of motorcycle racing, MotoGP. TVS is likely to benefit more from this partnership as PETRONAS' global expertise in motorsports will help TVS get key racing inputs. Not to forget TVS' long racing history that spans decades.
PETRONAS has been continuously innovating fluid technology solutions for track and road. According to the energy company, its partnership with TVS will be another platform to test its capabilities.
The Company further claimed that PETRONAS TVS Tru4 Race Pro engine oil is formulated with the same additive technology used by PETRONAS TVS Racing team.