Porsche Could Assemble Cars In India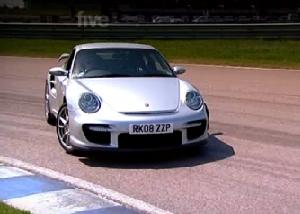 Volkswagen AG, Europe's largest auto maker is going to launch its Porsche brand of sports cars in the Indian market next year. The company will also be appointing a new team of sales and marketing personnel to handle the sales in this rapidly growing Indian automobile market. people close to the development said that Volkswagen is initially planning to import the Porsche 911, the Porsche Cayman, the Boxster, the Panamera and the Cayenne SUV initially for the Indian market with the option of local assembling of these models at the Volkswagen manufacturing facility in Pune depending upon the demand conditions. The cars which will be distributed and sold in India from next year are going to be priced from Rs. 70 lakhs to Rs. 3 crores (ex-showroom, Delhi).
"Porsche cars would continue to be imported into India like the top-end Audi R8 or the Volkswagen Pheaton limousine and will not be assembled like the smaller models of VW Group, such as the Volkswagen Passat or Audi A4 or A6 sedans. But there is a possibility that as and when volumes grow, the high-selling Cayenne will be produced locally as it will allow price rationalisation with lower tax under local assembly." a person familiar with the development said.
Currently, Volkswagen holds 5% of the total market share of the Indian auto market. The company's other sister brands like Audi and Skoda are also present in the Indian market. Currently the Porsche brand cars are imported and sold in India by Precision Cars India. After VW starts selling the sports car in India, Precision Cars will be replaced by Porsche India. However, the executives at Precision Cars said that they were not aware of any such development. Porsche India is likely to have 5 departments; marketing and sales, after sales, dealer development and press communications like Audi India. The Porsche team of marketing and sales will be operating under Mr. Anil Reddi, the current head of sales at Audi India.