Porsche Records Best Monthly Sales In India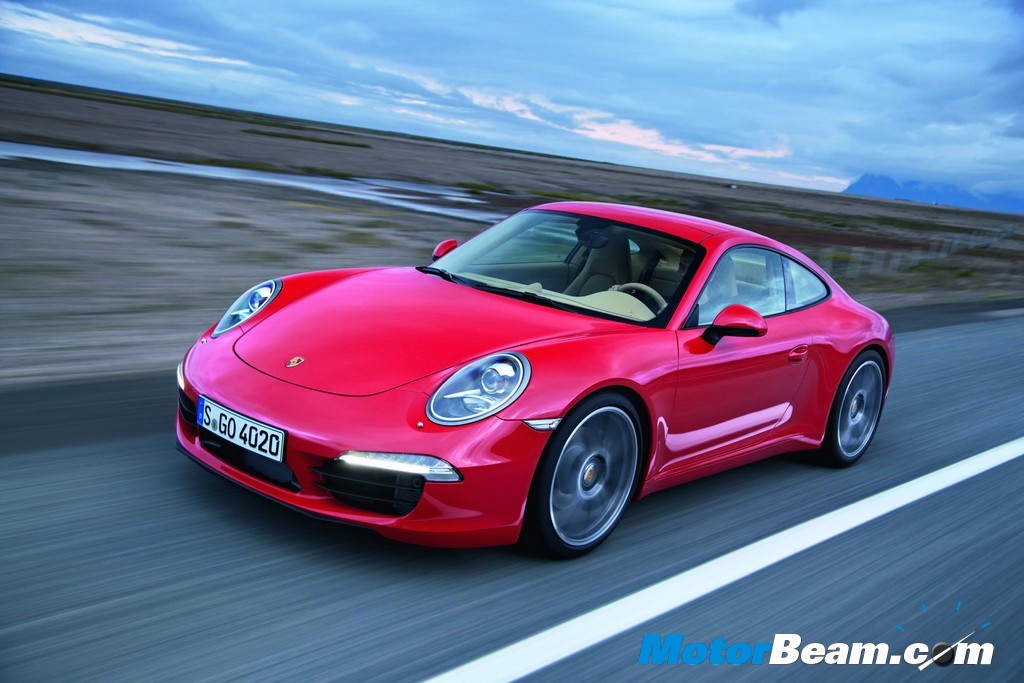 The official partner of Porsche cars, Porsche India has commenced its retail operation with a record breaking performance in October with sales of over 117 cars in a month. Porsche India became a division of Volkswagen Group Sales India Private Limited earlier this year and October 2012 was the first month of retail operation for Porsche in India. Before the formation of this division, Porsche cars were sold through an importer, Precision Cars India, which is currently fighting a case against Porsche Middle East for termination of importer agreement and making Volkswagen Group as the sole importer.
The German sports car maker has also introduced the new seventh generation Porsche 911 Carrera and the new Porsche Boxter S for the Indian market after announcing the record breaking numbers. The 911 Carrera Coupe comes with a price tag of Rs. 1.14 crore, the 911 Carrera S Coupe is priced at Rs. 1.33 crore and the new Boxter S is priced at Rs. 81.72 lakh. Porsche India is thrilled with the pace of their network expansion and new model launches in the country. Their first full month sales result in October has been in excess of 100 units which is the best ever for the brand here.
Porsche sold 312 cars in the calendar year 2011, with Porsche Cayenne making up for 84 per cent of its overall sales, with Cayman, Boxter, Carrera and Panamera all making up for 4 per cent each. Porsche India is expecting that both new models will add even more momentum to the increasing interest in the brand by customers and fans alike. 
The Carrera 911 is powered by a 3.8-litre, 6-cylinder engine churning out 400 HP of power and accelerating from 0 to 100 km/hr in just 4.3 seconds. It comes with an optional Sport Chrono package that improves acceleration to 4.1 seconds delivering a top speed of 302 km/hr. The new 911 Carrera is mated to the world's first 7-speed manual transmission and the automatic 7-speed PDK transmission.