Porsche Unveils Mission E Concept, Tesla Beware!
Porsche unveiled the Mission E Sports Sedan at the 2015 Frankfurt Motor Show which is the brand's first fully-electric vehicle set to lock horns with the Tesla Model S.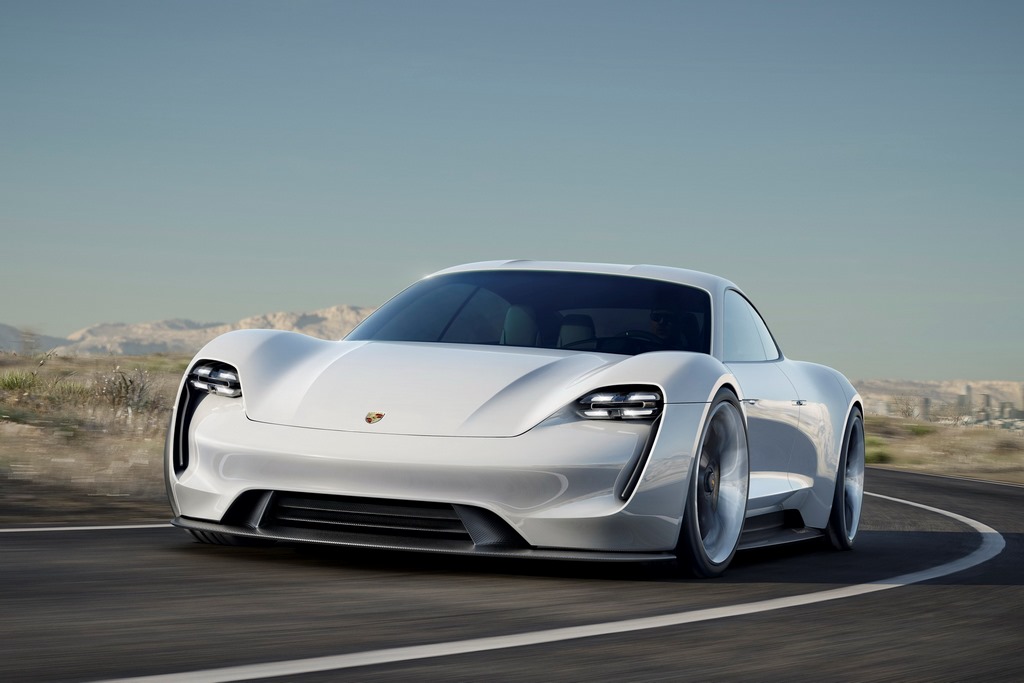 With fuel resources continuously depleting, alternative energy powered cars are the need of the hour. The internal combustion engine fanatics might cringe at the thought of driving electric cars thinking they would be boring but the fact is, many brands are coming up with interesting vehicles in the electric car space. Tesla was the first brand to launch a high performance electric car in the form of the Model S which changed the perception of quite a few. Now, Porsche seems to be working towards rivalling Tesla with its all-new Mission E Concept which it unveiled at the 2015 Frankfurt Motor Show.
The Mission E Concept looks absolutely striking with its wide wheel arches, chunky rear diffuser and that tail light which draws inspiration from other Porsche models. However, the car is not about just the show and has the go to match it too. Powering the vehicle are two permanent magnet synchronous motors which produce close to 600 BHP of power. This allows it to propel from 0-100 km/hr in under 3.5 seconds and 0-200 km/hr in under 12 seconds, enough to embarrass most petrol-powered supercars of today. What's even better is that despite having such large motors, a full charge of the battery would give a driving range of around 500 kms which is really impressive.
To get around with the problem of high charging times which has been the biggest problem of electric cars, Porsche has incorporated industry's first 800-volt drive system which speeds up the charging process by a huge margin. How fast? 80 percent charge of the battery can be done in just 15 minutes! Coming to the interiors, it gets a very minimalistic yet high tech interior. Devoid of any buttons, most of the controls are operated via touch sensitive panels or the touch screen display which sits right ahead of the gear lever. The launch date of the production version hasn't been disclosed yet but we hope it is launched soon and is sold in India as well.