RE Pegasus Owner Throws Bike In Garbage, Calls It Useless
Royal Enfield Pegasus 500 thrown into garbage by owner as company commences Signals 350 deliveries.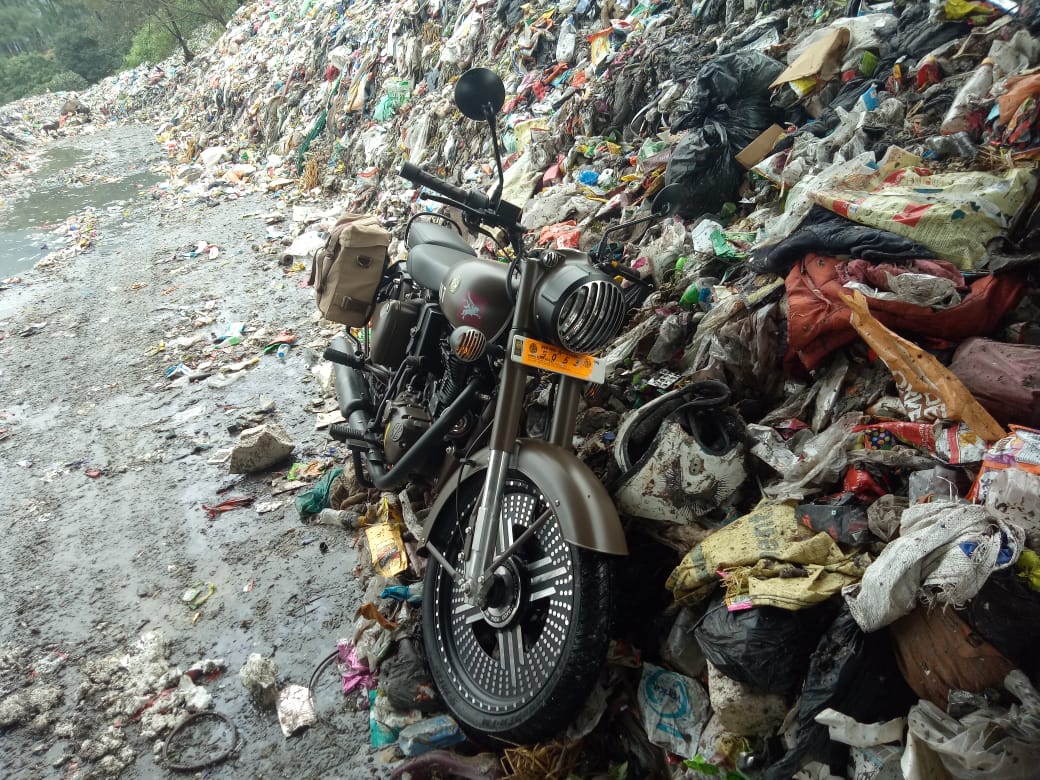 We are sure most of you have been following up with how Royal Enfield Pegasus 500 owners felt betrayed when the British brand launched the Classic Signals 350 ABS which has similar add-ons as the limited edition Pegasus. The last update was the owners threatened to donate their motorcycles to municipalities as part of Swachh Bharat Abhiyan. Now, one of the owners has gone ahead and thrown his Rs. 2.40 lakh cruiser machine in garbage.
Dheeraj Jarua went ahead and said that he threw his motorcycle in garbage because its useless trash after the launch of the Signals 350. Meanwhile, MotorBeam's comment section is abuzz with #MotorBeamers saying –
"Please spare common people… Already Garbage areas do air pollution… Don't add sound pollution to it…
When will every Classic owner do the same?" – The Dukeist
"So these 250 owners wanted to waste 3 lakhs in order to make a sensible decision at last" – Rajat Singh
"Garbage collectors are people just like us and they too have feelings… Why do you want to hurt their feelings by gifting them garbage" – Night Raven
"I can see the Garbage Vibrating!" – Sourabh
"It mixes in well" – Saket Chaturvedi
"Maybe sweeper must have kept RE so that with high vibration garbage will jump into garbage compactor" – Arpan Mehta
Many people have also questioned the 250 Pegasus owners as to why they bought this motorcycle in the first place, knowing very well, they are paying extra just for the colour scheme.
We at MotorBeam feel that Royal Enfield should do something to stop this agitation from Pegasus customers as it's just 250 units and the amount of bad PR it is generating is much more costly in the long run.
RE Pegasus Thrown Into Garbage
– Royal Enfield continues to make text book perfect statements
– Pegasus owners aren't impressed
– One owner throws (actually parks) his limited edition bike in garbage