Russian Firm LiveMap Gets $2,95,000 Funding To Develop HUD Helmet
The LiveMap HUD helmet projects information on the helmet visor without being distractive and also gets voice controlled navigation with the technology inspired from advanced fighter jets.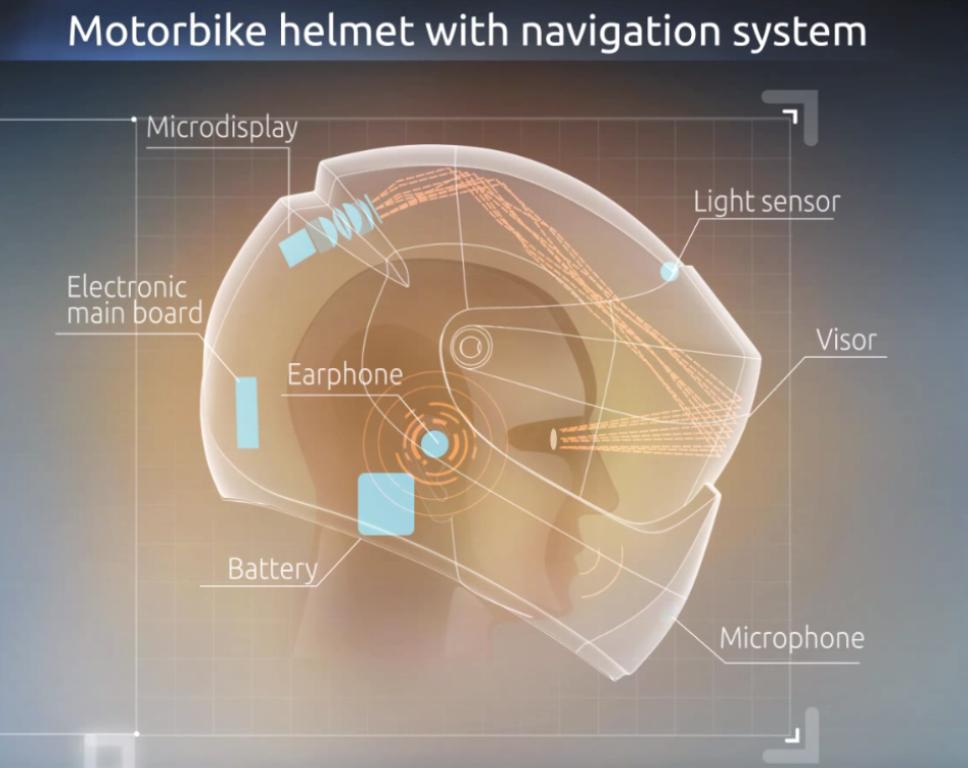 Taking an evolutionary step in developing advanced protective riding gear, manufacturers have been coming forward with new state-of-the-art technologies that will keep us safe and connected at the same time. While helmet maker Skully has been the rage with its new AR-1 (Augmented Reality-1) helmet that is scheduled to be launched this year in the US, Russian firm LiveMap is working on its iteration of a Heads-Up Display (HUD) helmet and has received funding of $2,95,000 (Rs. 1.8 crores) from the Russian Ministry of Science to develop the technology further.
Essentially, the LiveMap HUD helmet uses the visor of the helmet as a Heads-up display to project translucent instructions including navigation without obstructing the rider's field of vision. The technology has been inspired from the one seen on advanced jet fighter helmets that project the necessary information needed for the pilot on the helmet visor, negating the need to look at the controls. In addition, the helmet comes with voice controlled navigation and sends the rider's voice input via a microphone to the GPS.
The helmet uses Android-based maps that can be used in all countries and offers weather forecast, traffic status and point of interest. The helmet also comes with a light sensor that adjusts the brightness of HUD for optimum vision, while the display angle is adjustable with the help of a G-sensor and gyroscope. Power to the helmet comes from 2 3000 mAh batteries and provide the life of a full day's running. The entire system is compatible with 4G LTE.
LiveMap also states that the new helmet meets all the safety standards, but will be slightly larger than regular helmets to incorporate the additional technologies. The firm is currently testing the product and will go into production soon once the final product qualifies to international standards. The HUD helmet is expected to go on sale in the US by mid-2015 and will be priced $2000 (Rs. 1.26 lakhs). LiveMap is also offering customers to pre-order the helmet now at a discounted priced of $1500 (Rs. 95,000/-).
[youtube:https://www.youtube.com/watch?v=wCfjX-KEWmA 540 375]