Sigma Rokk 200 Is A Poor KTM Duke 200 Replica
Pakistan is following its close ally China in the awful art of making shoddy vehicle replicas.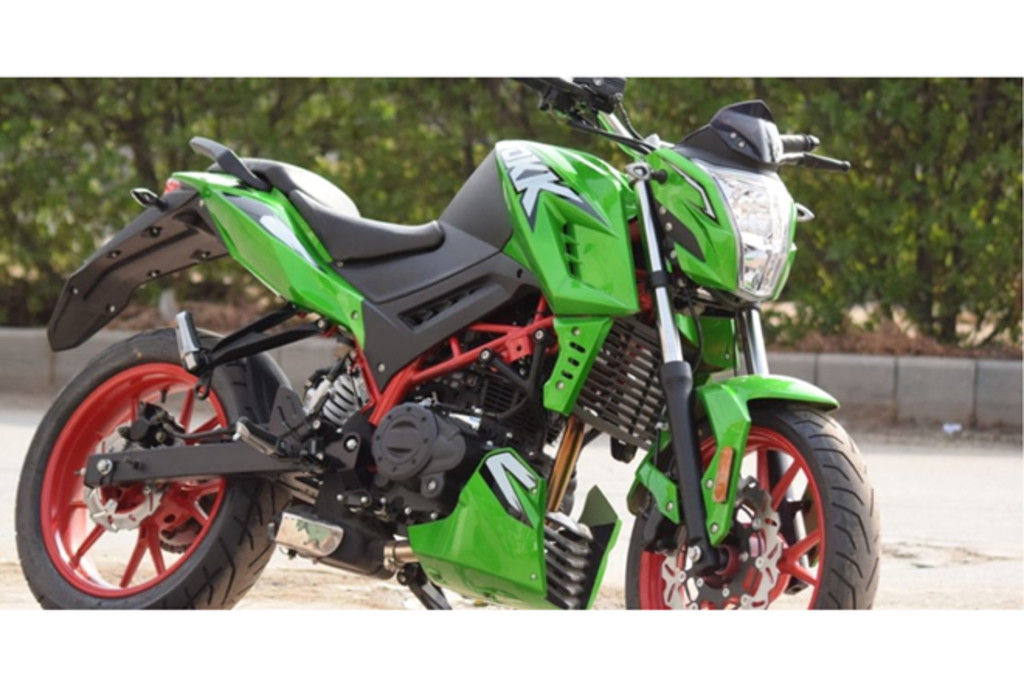 Pakistan is confidently, or rather stupidly following China's footsteps in copying designs when they can't make one themselves. The latest replica is that of the KTM Duke 200 which is sold as the Sigma Rokk 200 in Pakistan. One look at the Sigma Rokk 200 and a person in his senses will realise what a weird replica this thing is. The bike has poor fit and finish and the only way one wants to look after looking at the gaudy green and red colour paint job is away from it. God knows if the trellis frame is real or that has also been made by arbitrarily welding metal bars together.
The Sigma Rokk 200 fares similarly in the hardware department. The front suspension has telescopic forks instead of the upside down forks found on the Duke 200. The brakes seem to be an enlarged version of the disc brakes that we Indians find in our Hero Octane bicycles. The company's site claims that the bike is powered by a 200cc, air-cooled engine but fails to give the power figures. Compare this to the Duke's 200cc, liquid-cooled motor and you already know that Duke will obliterate its replica in a drag race. Oh, and the Duke will be able to stop on time using its Brembo brakes.
The Sigma Rokk 200 site developers have advertised the selling point for the bike as "Good Sound". If you think that the bike couldn't have a worse selling point, you are wrong. The site also claims that the bike has an "attractive colour with beautiful road presence".
The only part that actually resembles the Duke 200 well are the wheel rims which I hope don't crack under hard-braking. The warranty on the Rokk 200 lasts for only 1500 kms. So, while the KTM duke 200 will easily last for years, this bike will only last for a few days before the owner begins to pray to God asking him to prevent the bike from breaking down. And the best part is that this wonderful package comes at a cost of Rs. 1.41 lakhs, yeah.
Jokes apart, it is only after looking at these replicas that one begins to understand how difficult it is to design, produce and sell a vehicle in a country. Years of design alterations and research and development goes into a bike before it can finally hit the road. So, the next time you see a bad bike from a good manufacturer, know that either the manufacturer has lost it or has been brain-washed into believing that Pakistan and China are the one's who actually know what good designing is.
Sigma Rokk 200
– The bike is a poor replica of the KTM Duke 200
– It is priced at Rs. 1.41 lakhs
– Comes with a warranty of 1500 kms