Tata Curvv Concept Revealed, To Arrive In 2024 As EV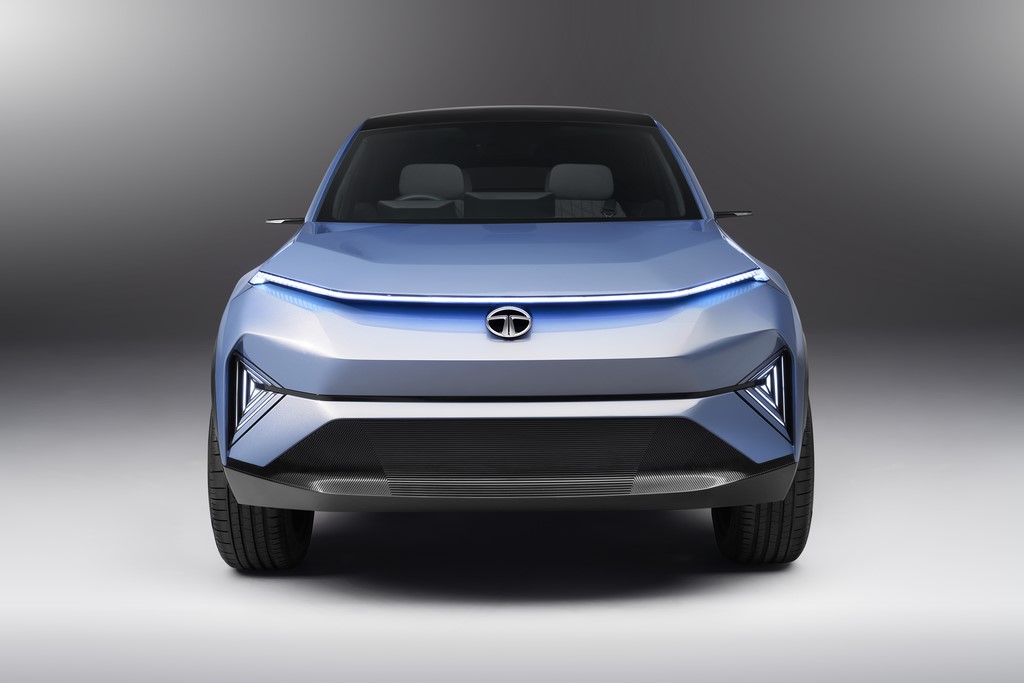 The production version of the Tata Curvv concept will also come in ICE form
Tata Motors has revealed the Curvv electric crossover concept today. The production version of the car will arrive in 2024 and it will also have variants powered by an internal combustion engine (ICE).
The Curvv showcases the Nexon maker's new 'Digital' design language and despite its name, looks very angular and sharp with plentiful cuts and creases, while retaining the Tata family looks.
To be the first model to be based on the company's Generation 2 electric vehicle (EV) architecture, the Curvv has a signature light guide up front, triangular lighting elements on the bumper and a prominent air intake below.
Along the sides, the EV has a very raked windscreen, aero-optimised wheels, a coupe roofline, narrow greenhouse with a rising beltline, short overhangs and a high road clearance.
At the back, the Tata Curvv concept has a squared up back end, full-width LED tail lamp, light signatures along the frame of the rear windscreen, a hatch-style boot lid and a bumper similar to the one up front.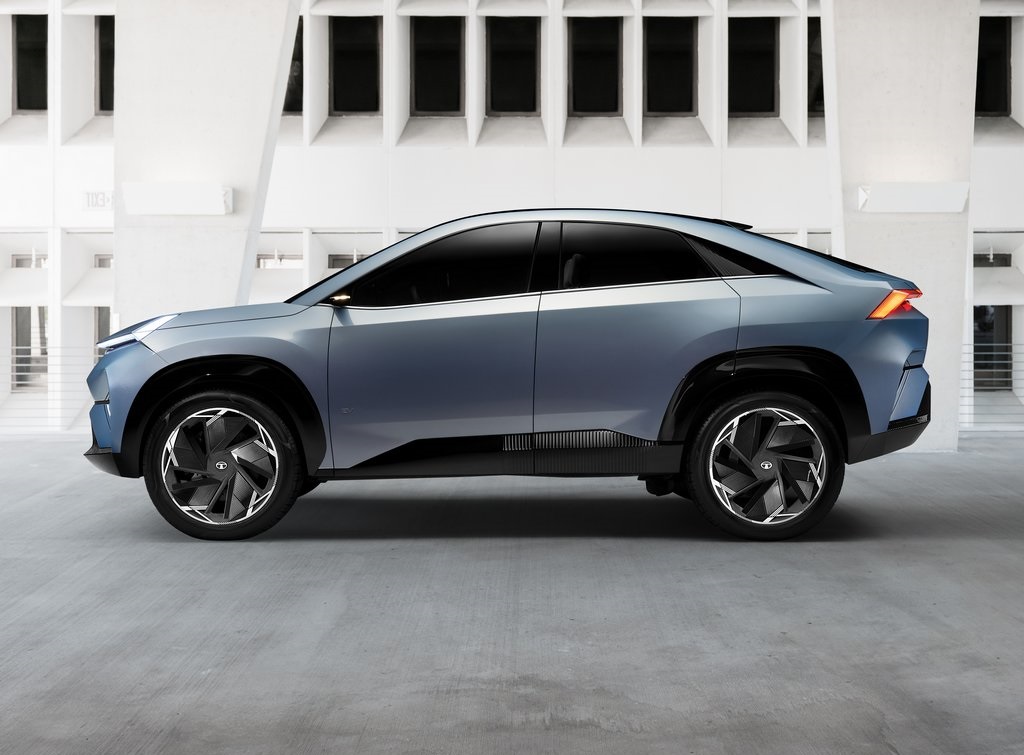 This new midsize SUV comes with a minimalist cabin that will prove to be airy thanks to the panoramic sunroof. Tata has also gone for a new 2-spoke steering wheel for the SUV with haptic controls.
The dash has a horizontal light guide like in the exterior of the car and it will also house 2 digital screens (1 each for the instruments and infotainment touchscreen), while the air-con controls will also accessible through a touchscreen interface.
Conceived as a model to suit the fast-paced life of urban dwellers, the Tata Curvv will come with an evolution of the current Ziptron technology and have a driving range of between 400 and 500 km (claimed).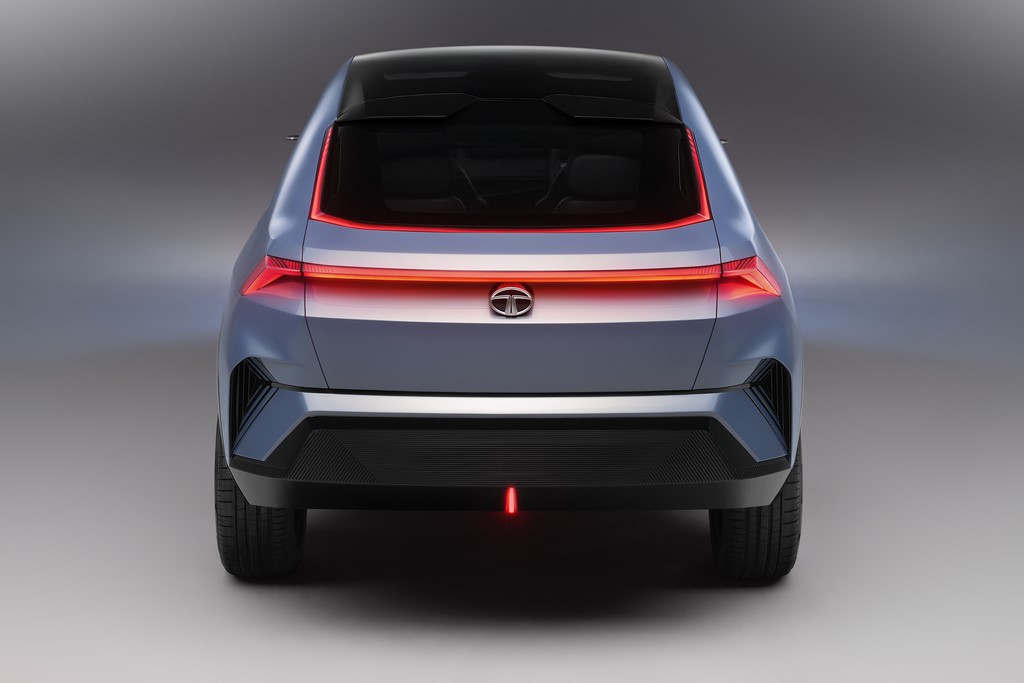 Further, the production version of the car will have faster AC and DC charging compatibility, multiple levels of regen (switchable) and support vehicle-to-vehicle charging and vehicle-to-load charging.
Furthermore, with the Generation 2 EV architecture, Tata says it is capable of offering multiple powertrain options for its new EVs. Thus, expect to see a 4-wheel drive electric SUV from the Safari maker in the near future.
The ICE counterpart of the Tata Curvv concept will arrive after the EV version gets introduced in 2024. There will be no hybrids on offer, while Tata is still deliberating whether to continue offering both petrol and diesel models, or let go of the oil burner, at present.