Upgraded Duster Spied Testing In Worcester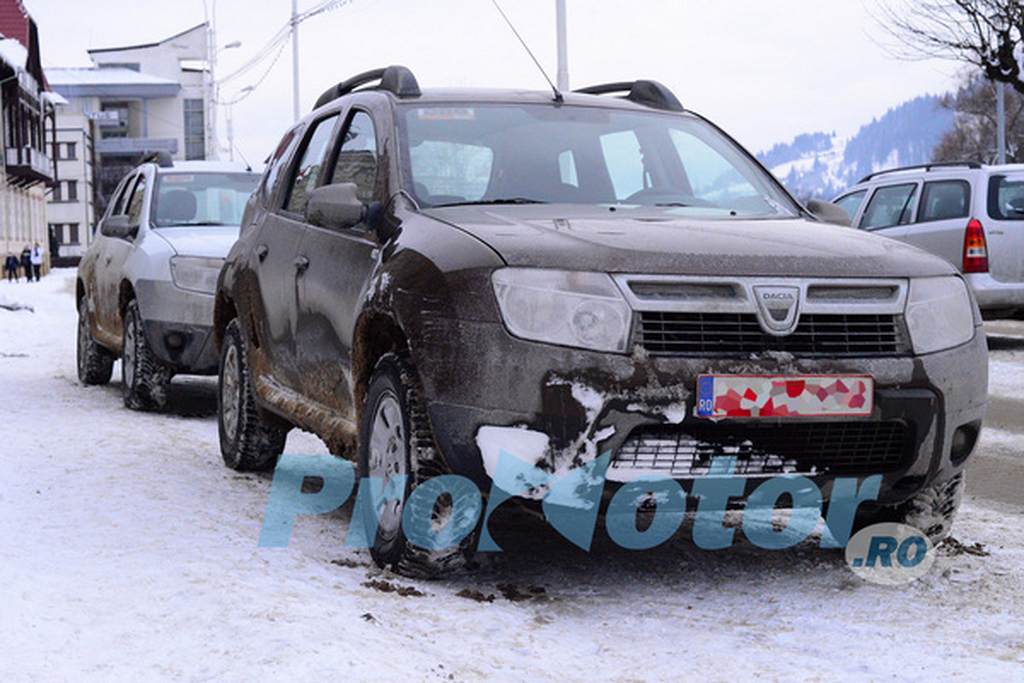 The Dacia Duster has been spied testing in Worcester. It is expected that the Romanian company is testing the car for many upgrades. No upgrades will be seen on the exterior, but mostly in the interior with lot more equipment and higher features. The spied cars were the 1.5-litre diesel 4X4 versions, but with headlights from the 2X2 versions, which was spotted due to white background of the lights. The interior though showed signs of lot of equipment which was being tested. It is expected that these upgrades for the Duster will be lifted from many other Dacia cars which have higher level of features.
The Duster test cars boasted new dials from the Lodgy and new Logan. The navigation and music system remained the same though with steering column mounted controls. There was a new speed limiter system on test for the Duster. Though it was seen near the hand brake lever, the shape suggests that it will be placed in the steering wheel, which too may be lifted from other Dacia cars. A new cruise control system and an ECO Mode, for higher fuel efficiency, too were spotted in the test vehicles. The buttons for these new features should be placed on the left side of the steering column like the Lodgy and new Logan.
It is possible that Dacia/Renault may introduce a completely re-designed and better looking dashboard from the South American Version. The Dacia Duster upgrade may be launched at the 2013 Geneva Motor Show. We will have to wait and watch to see exactly what all upgrades the Romanian company makes on the Duster. It cannot be said at the moment when these upgrades will be introduced in India but Renault could bring in the updated Duster to fend off new entrants in the compact SUV segment.
Source – ProMotor