Vodafone Introduces E-Rick In Delhi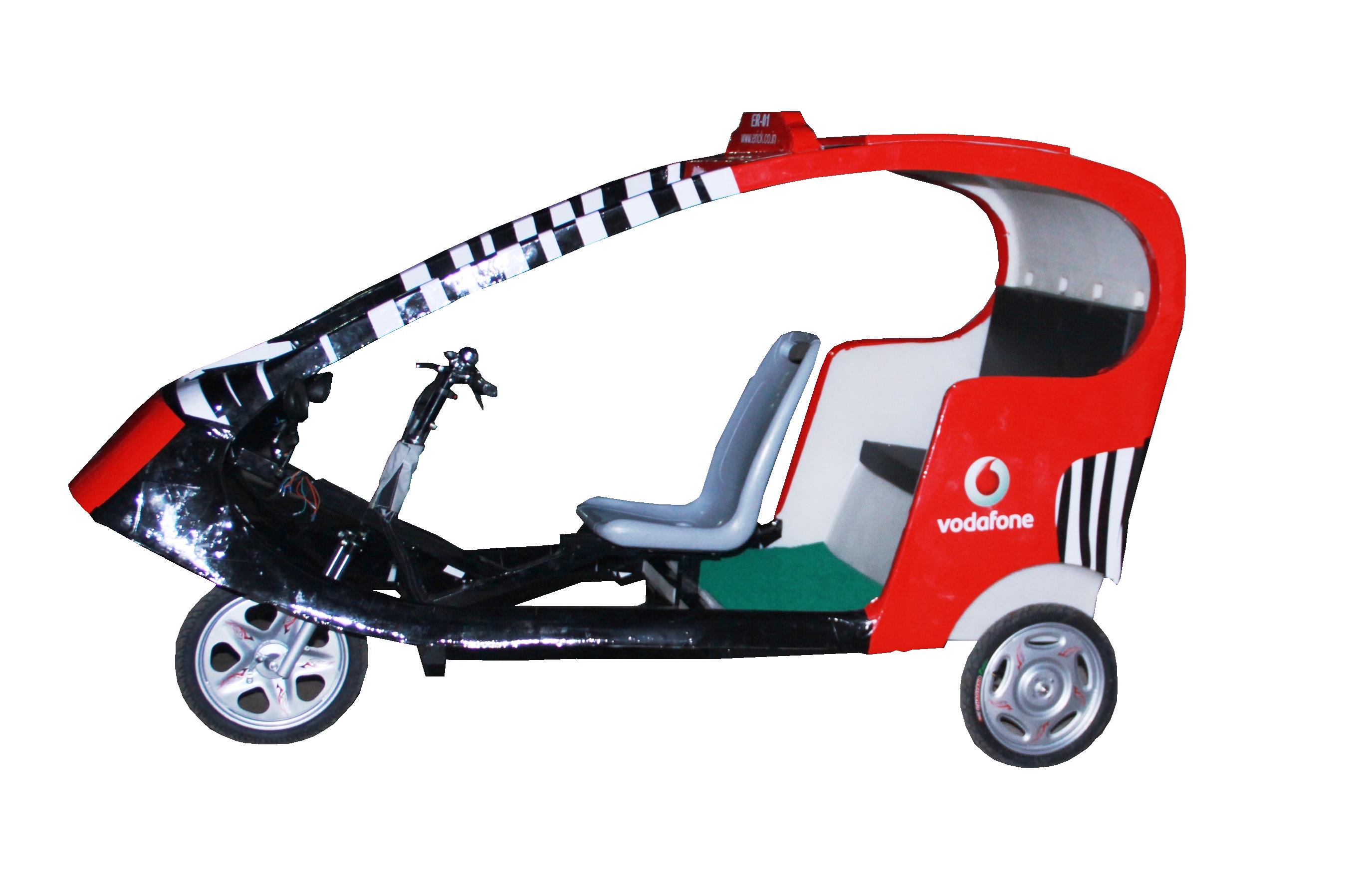 Vodafone Essar in association with Eco-Activate has announced the launch of the much awaited eco-friendly vehicle, E-rick as the sponsoring partner. Honorable Chief Minister of Delhi; Smt. Shiela Dikshit flagged-off the E-rick at her residence. E-rick, powered by batteries, aims to ensure reduction in carbon footprint with zero emissions. This technology will reduce the dependence on conventional fuel.
To begin with, the E-rick would be available for commuters on the following routes : –
Chandni Chowk
Saket – Press club Road
IIT – SDA Market area
GK II
Delhi University – North Campus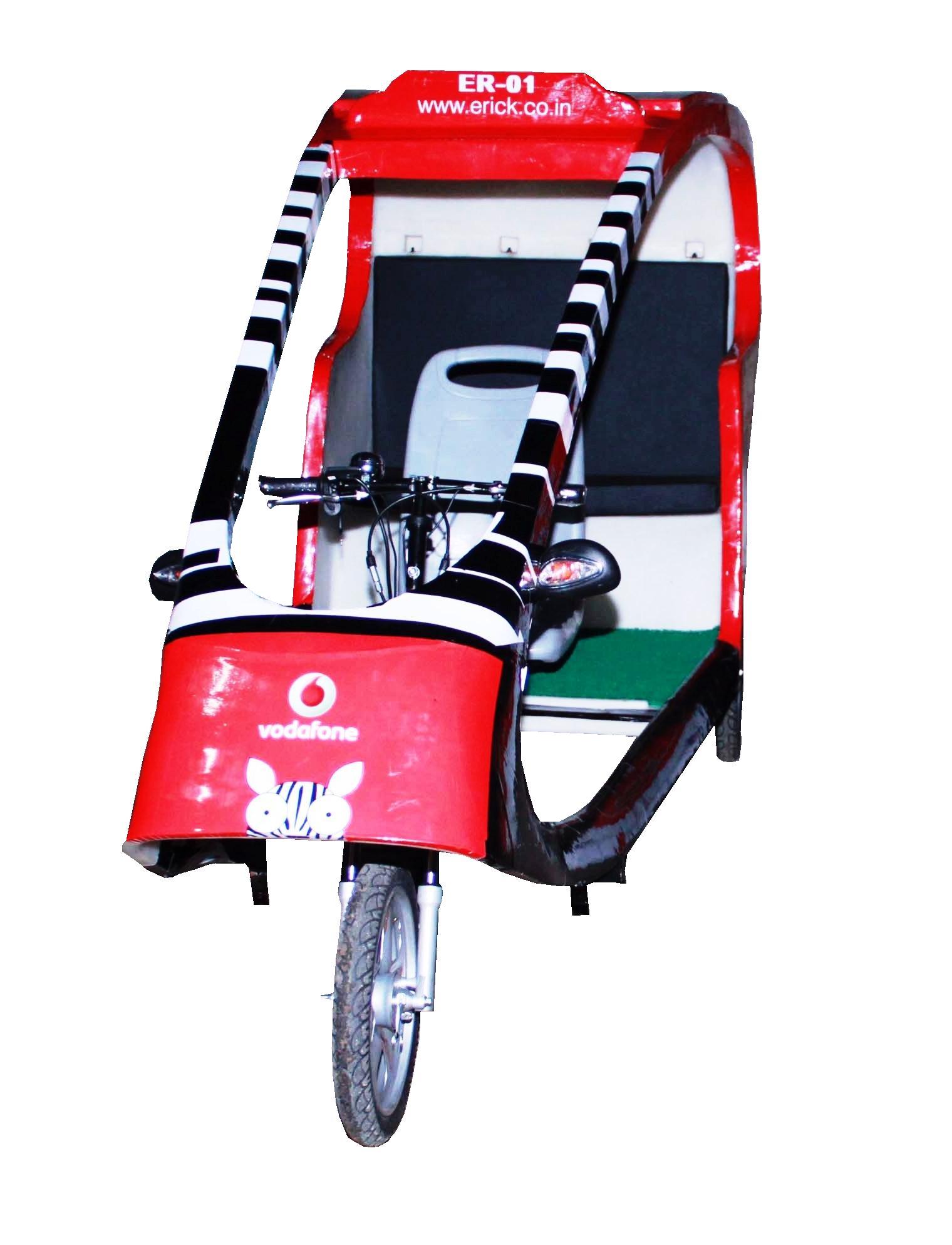 E–rick is a state-of-the-art means of battery powered transportation combined with a striking shape, comfortable design and advanced technical features. The vehicle's main components are a fully recyclable polyethylene cabin, a heavy duty modular steel frame and an advanced, digitally controlled electric propulsion system. E-rick has been designed & manufactured by an experienced team of experts with backgrounds in engineering, design, business and marketing & has a range of expertise unrivalled in the field of electric vehicles as well as their parts, extras, maintenance, branding and operation.
Similar E-rick fleets were present at number of international events, such as the 2004 Olympic Games in Athens, the Expo 2005 in Japan, the 2006 Football World Championship in Germany and also did some very successful campaigns such as the Expo 2008 in Saragossa, Spain, the Incredible India in Japan (in September, 2008), to name only a few. Over the years, the concept of an eco-friendly vehicle like the E-rick has flourished around the world. Such vehicles have a presence in 43 countries on all 5 continents.