2017 Tata T1 Prima Truck Race At BIC – Thrilling Weekend!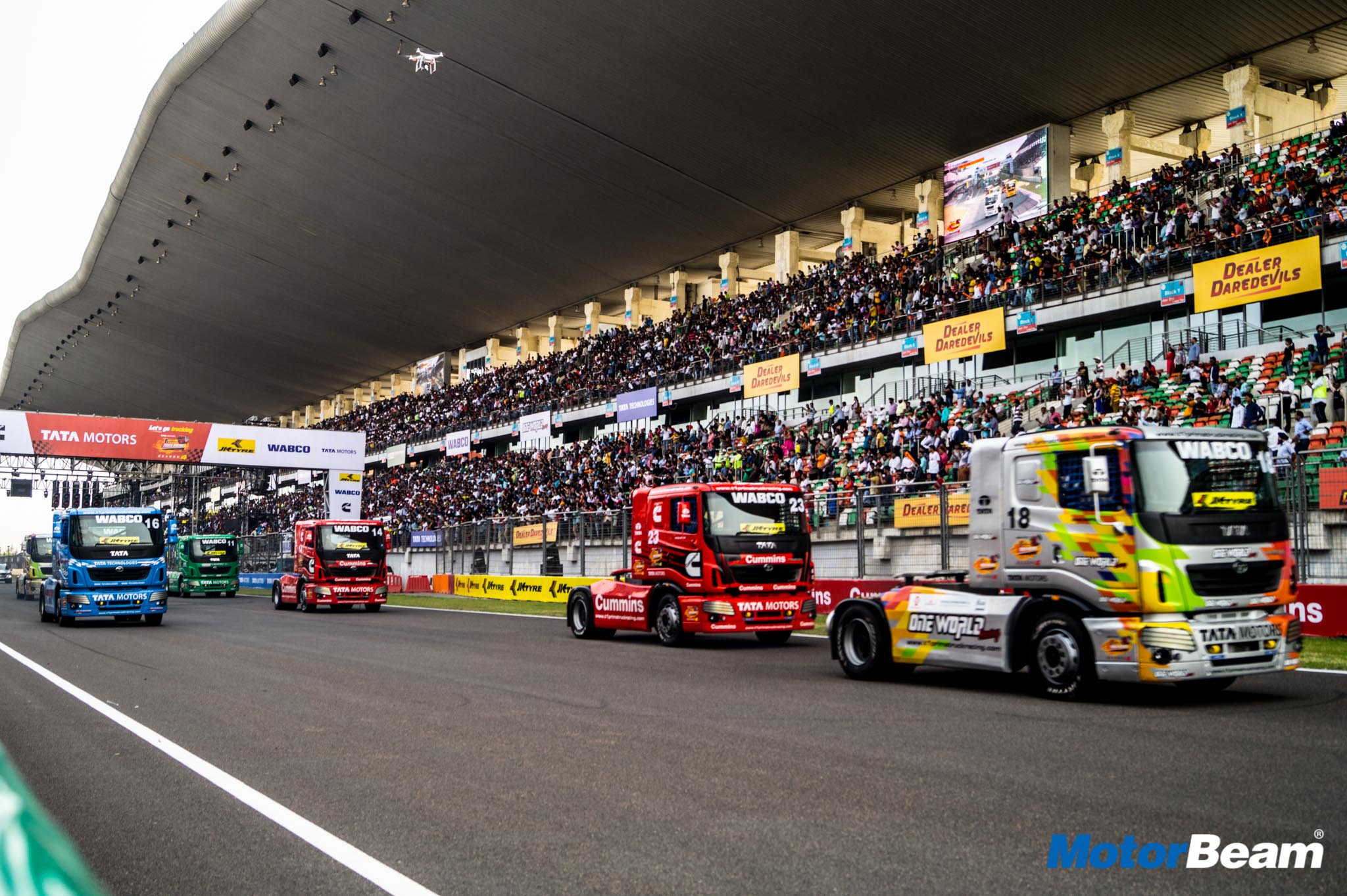 Soon the different rounds of the race began. There were 4 races scheduled for 19th – Champion Class, Pro Class, Super Class and again Pro Class. All the races were 10 laps each except the last Pro Class race which had 15 laps. What was amazing was the fact that there was so much action on the track all the time. We all have seen cars and bikes race but truck racing is fun on a completely different level!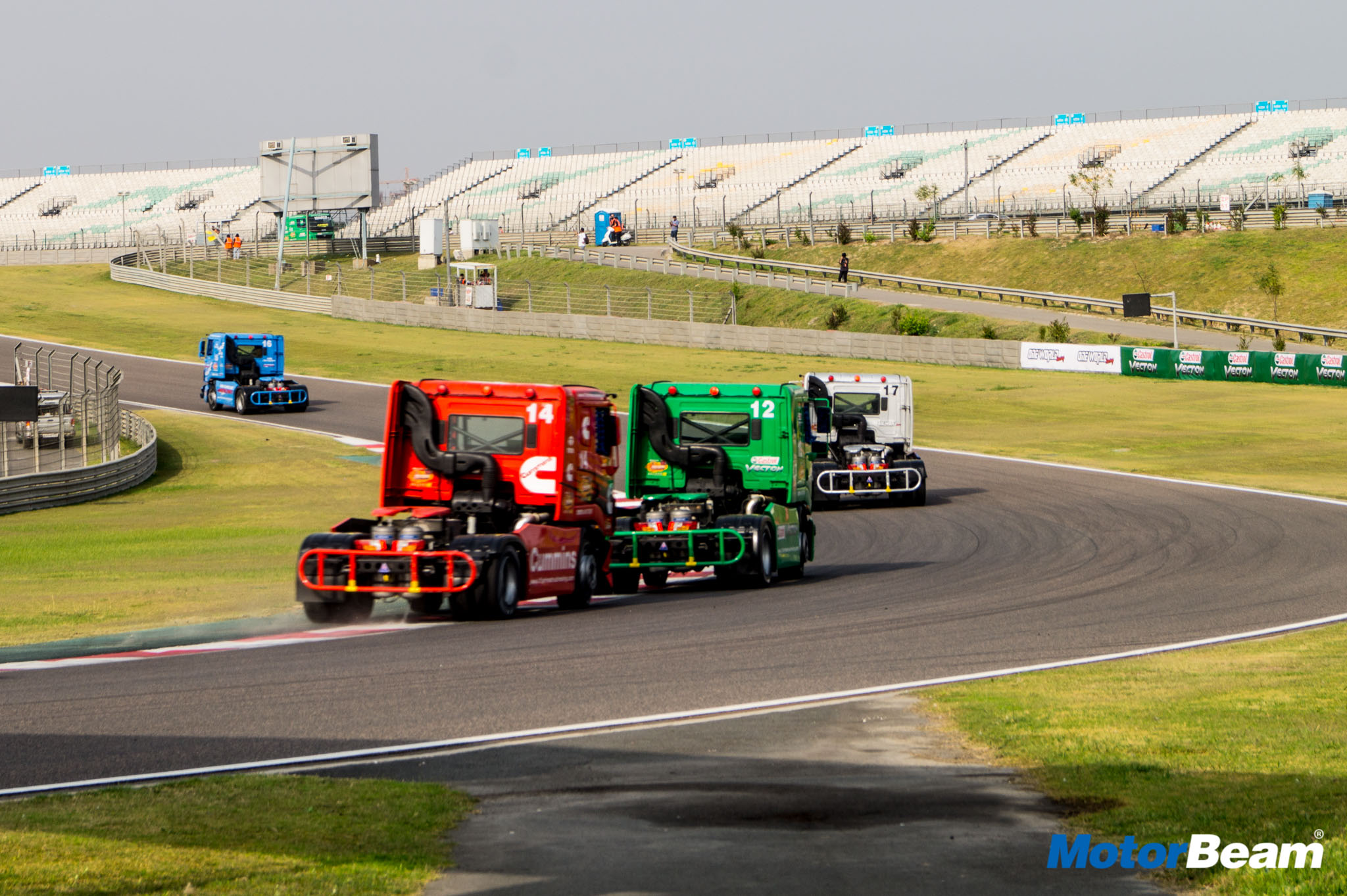 The engagement levels of the public during the race were quite high
There was a good adrenaline rush watching trucks go full throttle to overtake each other and there was quite a lot of drama too. Some of the trucks nudged each other and the way they braked hard on the track was again astounding. The brakes get heated after so much action and there is a water cooling system fitted which sprays water on the brakes when the trucks enter the pits. The trucks also come fitted with ABS.
Incidents are bound to happen in motorsports and there were a couple over here too. There was an incident where a truck banged into another truck which then spun on the track and a rear wheel came off. Another one involved a bunch of trucks nudging and kissing each other to overtake and gain a couple of positions. During the final lap of the Pro class race, the first two racers were having a really tough fight to win the pole position and the second truck lost out by just a quarter of a second!