Audi A3 e-tron EV To Be Launched In India Soon
Audi is planning to enter the Indian electric market soon. The move will provide an alternative segment for Audi to establish in as electric and hybrid vehicles are gaining popularity in economies worldwide.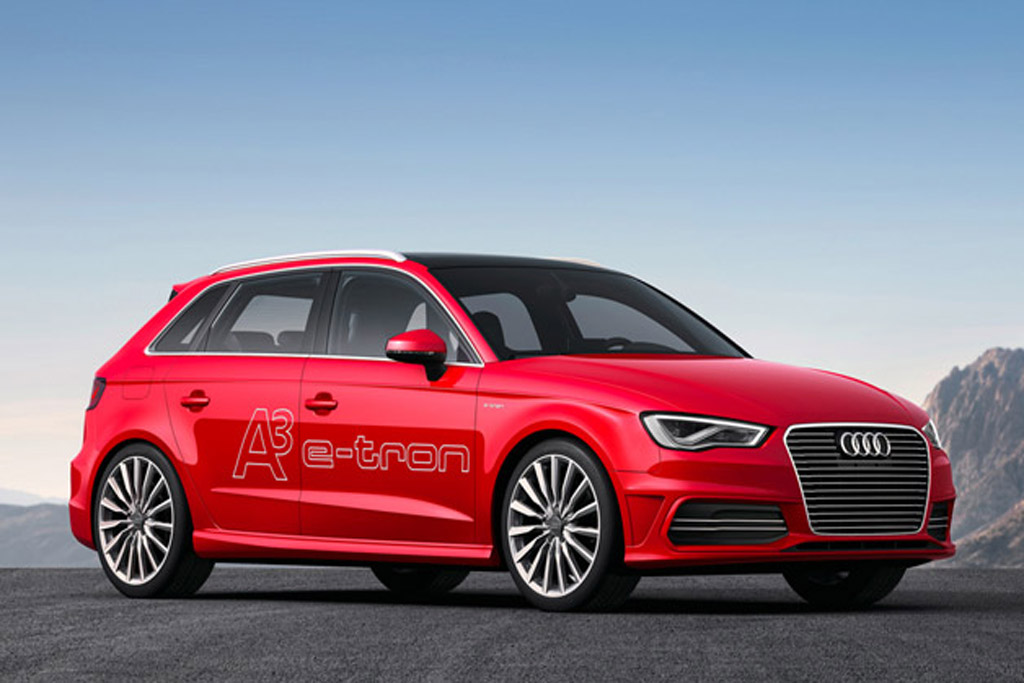 While there seems to be an electric movement currently going on in the automotive world, India does not seem to take the concept of the electric car too seriously. Such is the case with most developing countries where there is little to no presence of electric or hybrid cars. For India there have been very limited options for a full electric, or even a hybrid in the mainstream market. However, the future looks promising.
Mahindra is the only Indian brand with its e2o and the eVerito to mass produce and sell electric cars for the mass market. Toyota targets the premium sedan segment with its Prius and Camry while the BMW i8 is being sold in the luxury sports car segment. With reports of Tesla coming to our country with its Model 3, we could see an electric movement in India as well. Predicting this trend, Audi is planning on entering the Indian electric vehicles market with its A3 e-tron Hybrid.
The Audi A3 e-tron is Audi's first plug-in hybrid. The model gets 2 engines, a 1.4 litre TFSI petrol which outputs 150 HP of power and 250 Nm of torque. This is then combined with an electric motor which puts out 102 HP of power and 329.4 Nm of torque. The two engines can work individually, or in tandem to give 204 HP of power and a combined torque figure of 350 Nm.
This gives the Audi A3 e-tron a very sporty character and with the electric motor having a range of 50 kms, you can easily use the A3 e-tron to do your weekly shopping on full electric mode. Even if you do run out of electricity, the petrol engine will easily recharge the electric motor to give you more juice. Audi claims a plug-in charge time of about 2 hours and 15 minutes from their included charger which is quite impressive.
Audi's entry into the EV market in India will be a landmark for our automotive industry. It will not only aid in kick starting a move towards electric cars, but will attract more manufacturers to introduce their respective electric products in the Indian market. The move will also help Audi tackle any fuel issues it may face in India due to the on-going diesel debate. Most importantly it will also aid the government in promoting hybrids and electric cars for Indian roads.
Audi A3 e-tron India Launch
– Audi has been eyeing the Indian EV market for a while now
– It has also pointed toward a possible EV launch in India
– Audi may launch the A3 e-tron plug-in hybrid in India
Source – AutocarPro.in