Copenhagen Wheel Is A Wireless Pedal Assist System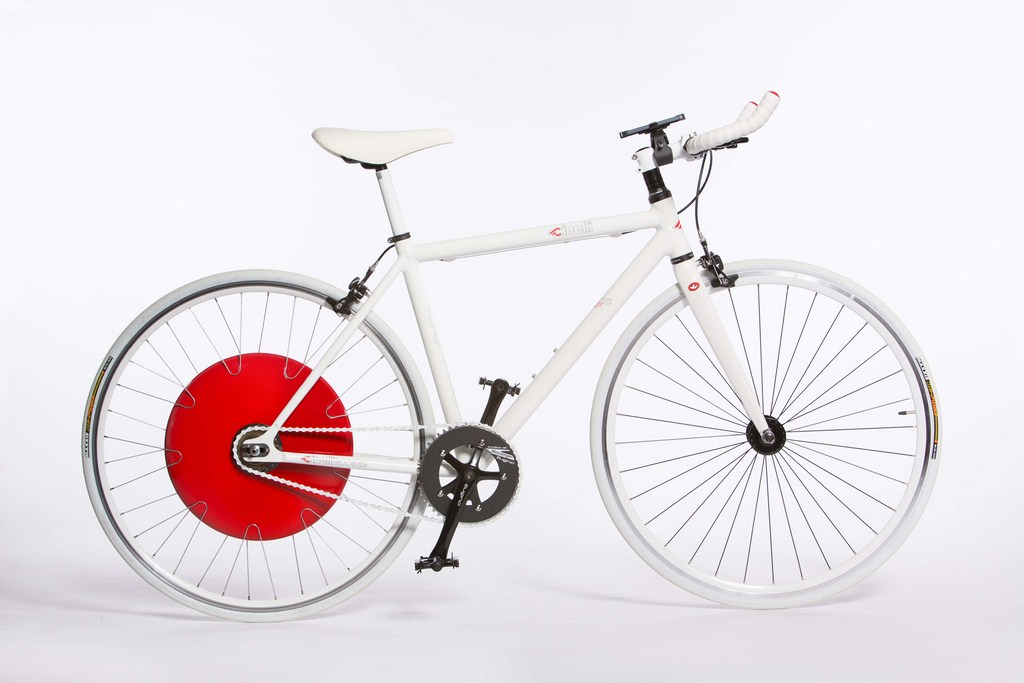 The bicycling world is about to experience some hybrid excitement in the form of the Copenhagen Wheel. The bright red disc attached to the rear wheel is the Copenhagen Wheel. What does it do? Well, the technology embedded inside the red disc actually provides an assist to the bicycling effort during an uphill road. Developed by Superpedestrian Inc. based in Massachusetts and operated at MIT's SENSEable City Lab, the Copenhagen Wheel is built around the principle 'human-powered mobility'. Thus, the red coloured wheel will get you to your office without much effort lost, without the sweat or exhaustion That also makes you responsibly green.
Inside the red disc is a small electric motor, a 48v lithium battery pack and a torque converter. It can provide a top-speed of 25 km/hr and a range of 50 kilometres. The disc also contains regenerative braking technology which will help charge the batteries during braking or going downhill. The actuation is sensed simply through the effort put by the rider on the pedals. The wheel can be controlled via an application compatible with Android and Apple iOS. The phone can be mounted on a bracket on the handle. The functions possible through the application are lock/unlock the wheel, customise the level of powered assist, time, distance and calories burned.
The basic principle is to get the extra boost needed to negotiate a slope or get even higher speed on a flat road. Sensing the effort by the rider through the torque converter, the wheel pushes with extra power. A major factor that could encourage buyers is that the wheel can be fitted onto any bicycle, gear or non-geared. The wheel can be considered a good alternative to electric bikes, but again costs a hefty $699 (Rs. 43,500/-) for the limited pre-orders. Post that, the wheel will cost $799 Rs. 50,000/-). But after all, it does turn your ordinary bicycle into a hybrid.
[youtube:http://www.youtube.com/watch?v=S10GMfG2NMY 540 375]