DSK-Benelli India Chief Buys India's First MV Agusta F4 RR
The MV Agusta F4 RR is the range topping model of MV Agusta's F4 line-up and is priced at Rs. 35.50 lakhs (ex-showroom Pune). The bike has a top speed of 297 km/hr.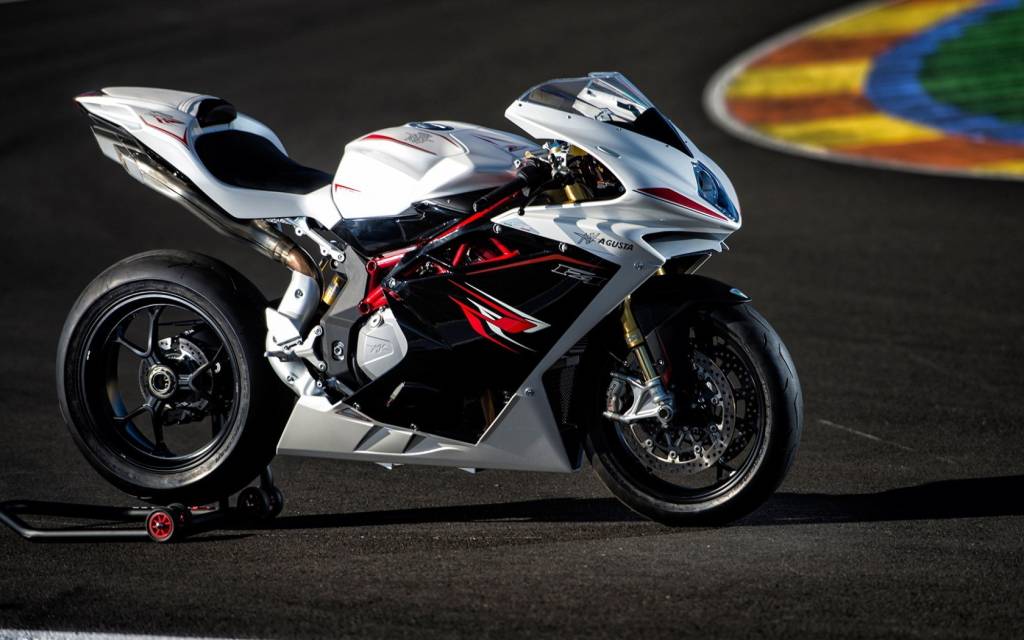 With the advent of new money and globalisation, India is fast becoming the top destination for automotive giants all over the world to bring their best products in the country. Recently, many superbike manufacturers such as Hyosung, Benelli and KTM have entered the Indian two-wheeler market and have introduced world class performance oriented motorcycles here. The fast-going motorcycles have got encouraging responses from many hardcore enthusiasts in the country and the latest addition to that list is none other than the chief of DSK Benelli India, Mr. Shirish Kulkarni, who recently acquired a spanking new MV Agusta F4 RR.
Italian bike manufacturer MV Agusta has delivered the country's first MV Agusta F4 RR to Mr. Shirish Kulkarni, who is the chairman of fellow performance motorcycle giant DSK Benelli. Mr. Ajinkya Firodia, Managing Director, MV Agusta India, handed over the bike to Mr. Kulkarni himself. The MV Agusta F4 RR, which is priced at Rs. 35.50 lakhs, has a 998cc engine which produces 201 BHP of power to propel the bike to a strong 297 km/hr. The F4 RR is the range topping version of the F4 series of bikes being marketed by MV Agusta in India currently.
The MV Agusta F4 RR features many engineering feats and electronic nannies to make the bike go fast and stay safe as well. The legendary motorcycle comes with Öhlins electronic suspension system which is adjustable both in the front and at the rear as well as 8-levels of traction control with a lean-angle sensor. Safety is ensured by Brembo monobloc 4-piston calliper at the front and a single 210 mm disc at the rear with a Nissin 4-piston calliper, aided by Bosch's 9 Plus ABS system. Needless to say, the bike rewards a skilled rider with loads of excitement and unmatched satisfaction.
The influx of new and high quality superbikes in India is considered as a very good thing as this pushes the standard of two-wheelers in India to new levels, with many technologies such as ABS being trickled down into affordable commuter bikes. It is also nice to see for a change that the bike was bought by a fellow automotive enthusiast who will take care of it and use it as it should be used, instead of some spoilt rich brat who will just use it as a toy to show-off.
MV Agusta F4 RR
– The chairman of DSK Benelli India is the first customer of the MV Agusta F4 RR in the country
– The motorcycle was handed over to him by the MD of MV Agusta India himself
– The F4 RR produces 201 BHP of power and has a top speed of 297 km/hr
– The bike has an ex-showroom price of Rs. 35.50 lakhs
MV Agusta F4 RR Price – Rs. 35.50 lakhs (ex-showroom, Pune)