Honda Navi Ownership Report By Ben (10,000 Kms)
The Honda Navi also shines in the handling, ride and braking department. Its stiff suspension setup with super grippy MRF tyres and light weight makes it go like a mag-lev train. You feel like you are flying in the air but still you will have absolute control over the bike. Feedback from the handle bar is excellent with the Navi turning direction really fast. But the bike is not intended for knee down handling due to the smaller wheels and protruding engine-chassis components. Brakes are another highlight of the package. Believe me, you will never get better brakes on any other commuter bike or scooter (exclude the combi brakes).
Service costs are pretty cheap with the Honda Navi
In fact, I escaped an accident by a whisker in a couple of instances because of the awesome brakes (God first!). Coming to the after sales department. In my earlier review, I would have complained about the poor service offered but now things have improved. Till now, I had completed three free services and the service charges have greatly decreased. They charged me just Rs 313/- overall including semi-synthetic oil cost for the third service which I did at 8074 kms. The quality of water wash is also top notch nowadays. I am highly satisfied with it. Hope it is the same with other Honda dealers as well.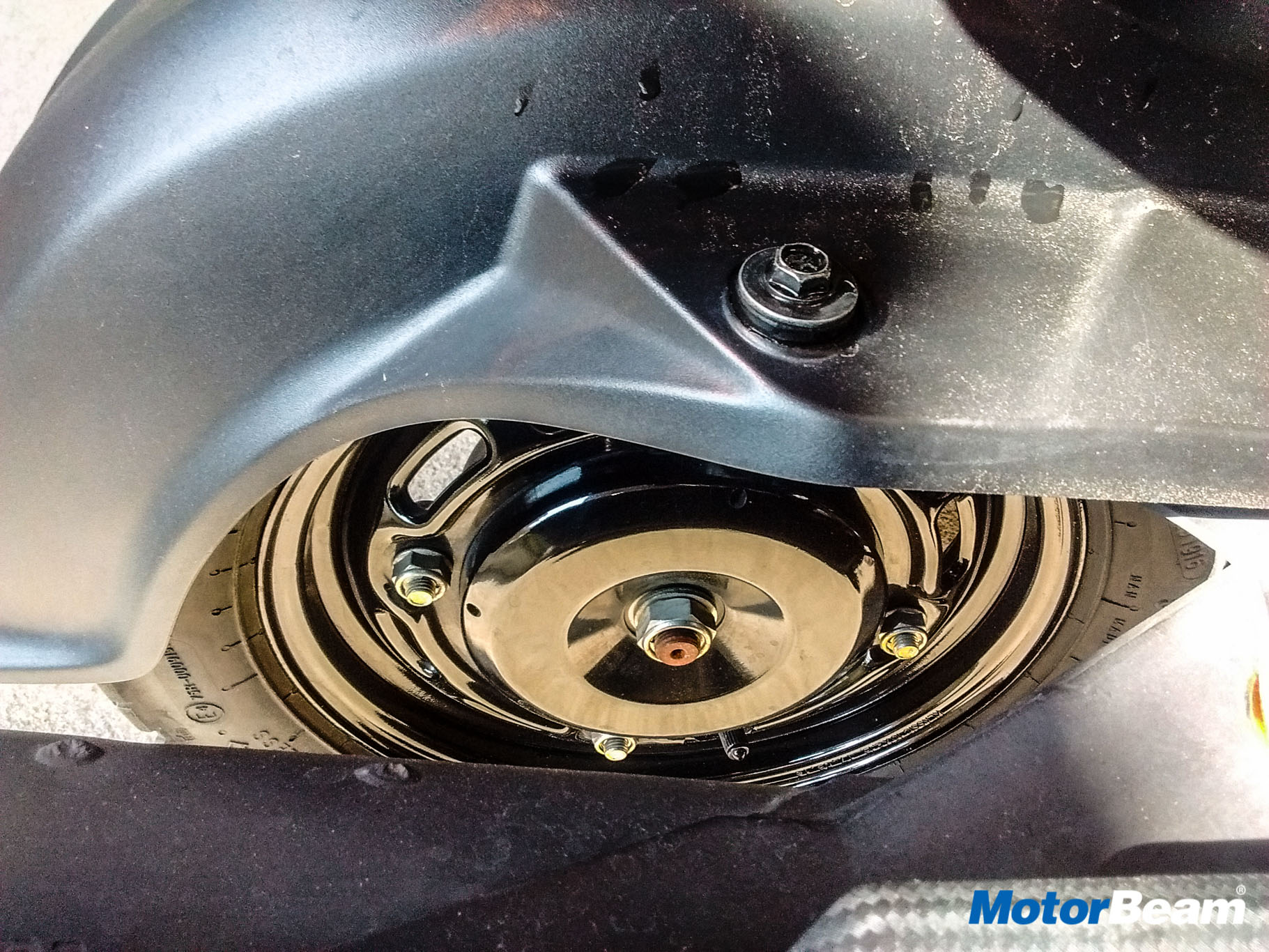 My Navi has strongly marked its name in the reliability department. In all these seven odd months, the bike went through the hottest summer, coldest winter and severe rains, but even today it is the same as the day it came to my home. In fact, during cyclone Vardah which caused devastating effects in the city, my Navi effortlessly waded through knee deep water even with the cooling fan and most of the exhaust submerging in floods. That day, all the roads were filled with broken tree debris but my bike again effortlessly surpassed all the obstacles even with a pillion. It has also landed in very deep and sharp potholes at high speeds but till now, nothing has happened to the wheels and shocks. Also, many of my friends deterred me from buying the bike citing the use of plastics all around. But believe me, my Navi stands in the hot sun all day long (my office doesn't have a proper parking shelter) and still even today not an iota of colour fade can be seen anywhere. It continues to shine and grab the attention of people on the road.