KTM To Phase Out Duke & RC 125/200/390 Globally By 2016
KTM plans to phase out the current RC and Duke 125, 200 and 390 models in 2016 whereas a completely new model lineup currently under development will make its debut in 2017.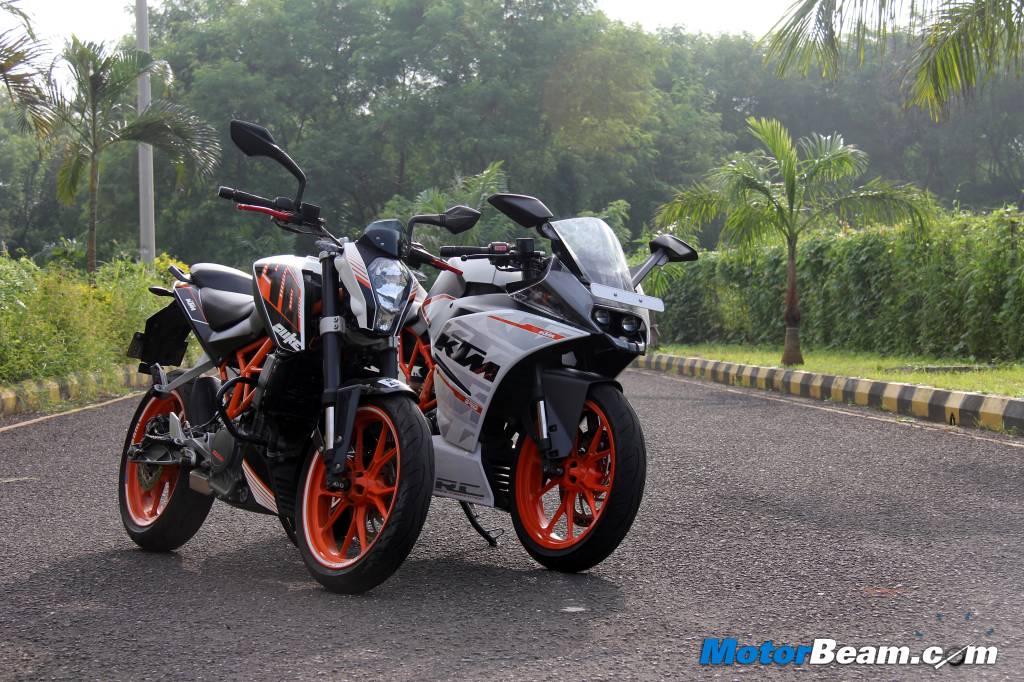 It won't be an exaggeration to say that KTM changed the dynamics of the Indian performance motorcycle segment for the better. Introduced almost half a decade ago, a comprehensive upgrade was expected to be in order for the automaker's performance range. However, the Austrian manufacturer is now working towards an all-new platform that will underpin the 125, 200 and 390 motorcycles, replacing the outgoing ones completely. As a result, the automaker will phase out the current RC and Duke lineup next year.
In a recent interview, KTM CEO Stefan Pierer said that they will gradually phase out the existing range by the end of 2016. The Austrian manufacturer is working with partner Bajaj Auto to develop an all-new platform that will be replacing the Duke and RC 125cc, 200cc and 373cc powered motorcycles. The new platform will see joint investments from both companies and will not only be completely new in terms of engineering and design but also on a component level, keeping things interesting as more sophisticated equipment will be loaded on the bikes.
KTM has had an aggressive plan to introduce annual upgrades across all its products and the move shouldn't come as a surprise. The automaker recently unveiled the 2016 RC 390 at EICMA which got some serious upgrades including Ride by Wire, updated brakes and a side mounted exhaust to incorporate the additional hardware. The upgrades were made in order to adhere to the stringent Euro 4 emission norms of Europe in 2017 and one can expect a lot of the current equipment to feature on the all-new models as well.
That said, a lot of you would be thinking, is it wise to opt for the 2016 KTM Duke or RC models? In a way yes. Not only have the models been substantially upgraded but get improved equipment on board that will be keeping them relevant for at least another 2 odd years. Meanwhile, we expect the all-new platform to be shown at the 2016 EICMA and could go on sale in early or mid-2017 globally.
KTM's new strategy will also witness local production of Husqvarna in India by the end of the decade for global and domestic markets. Finally, we also expect to see some bigger orange machines arriving in the country via the CKD or CBU route including the Super Duke 1290 R, 1290 Super Adventure while currently under development 500cc and 800cc parallel-twin powered middle-weight offerings will be locally manufactured.