MotorBeam Daily News Roundup – 22nd November
News highlights of the day including top comment and motor trivia.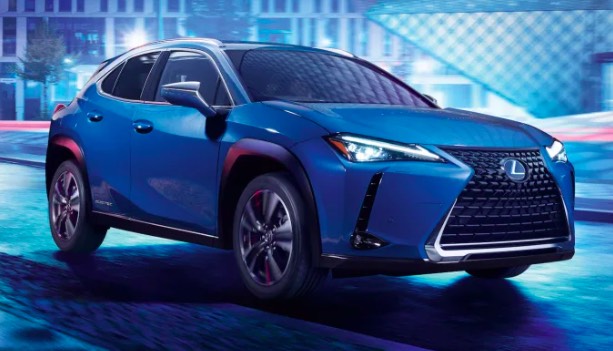 Maruti Vitara Brezza – The compact SUV will finally get it's first petrol engine that will be BS6 compliant before the April 2020 deadline. It will share the same 1.5-litre petrol engine currently offered with the Ciaz.
Maruti S-Cross – Along with Vitara Brezza, Maruti will also introduce the petrol version of the S-Cross with BS6 compliance ahead of the April 2020 deadline. Both the petrol models are expected to launch between January-March.
Lexus UX 300e – It is the first all-electric vehicle from Lexus that comes with 54.3kWh lithium-ion battery pack with 400 km of range on single charge. The electric motor produces 150kW and 300 Nm of torque.
Maruti Suzuki BS6 – Maruti Suzuki has sold more than 3 lakh units of BS6 cars in India in the past seven months of time.
FasTag – NHAI to give out FasTags free of cost and waive off the security deposit which encourages people to use electronic payment. These are being given out until 1st December from when the FasTags will get mandatory. Vehicles entering the ETC lane without FasTag will have to pay double the toll amount.
Uber – Uber to start audio-recording rides in US for better passenger safety. The passenger can opt for recording audio in the app for their upcoming ride.
Renault Captur – The Renault Captur is being offered in India with more than Rs. 3 lakhs discount. The compact SUV is not getting much buyers and hence the hefty discount. The price now starts at Rs. 6.44 lakhs (ex-showroom).
MG Motor – The carmaker has rolled out MG Experience on Wheels initiative which is a mobile showroom targeting Tier 2 and Tier 3 cities. They will take a pan-India tour with these mobile showrooms for brand building across the country.
Motor Trivia – Did you know, in 1900 38 percent of cars were electric, 40 percent were steam and 22 percent were powered by petrol? Electric car technology isn't new at all!
Comment of the day – Being Shenoy – "Bajaj and Discontinuation: Still a better love story than Twilight!"