Festival Of Mud – Off-Road With 5 SUVs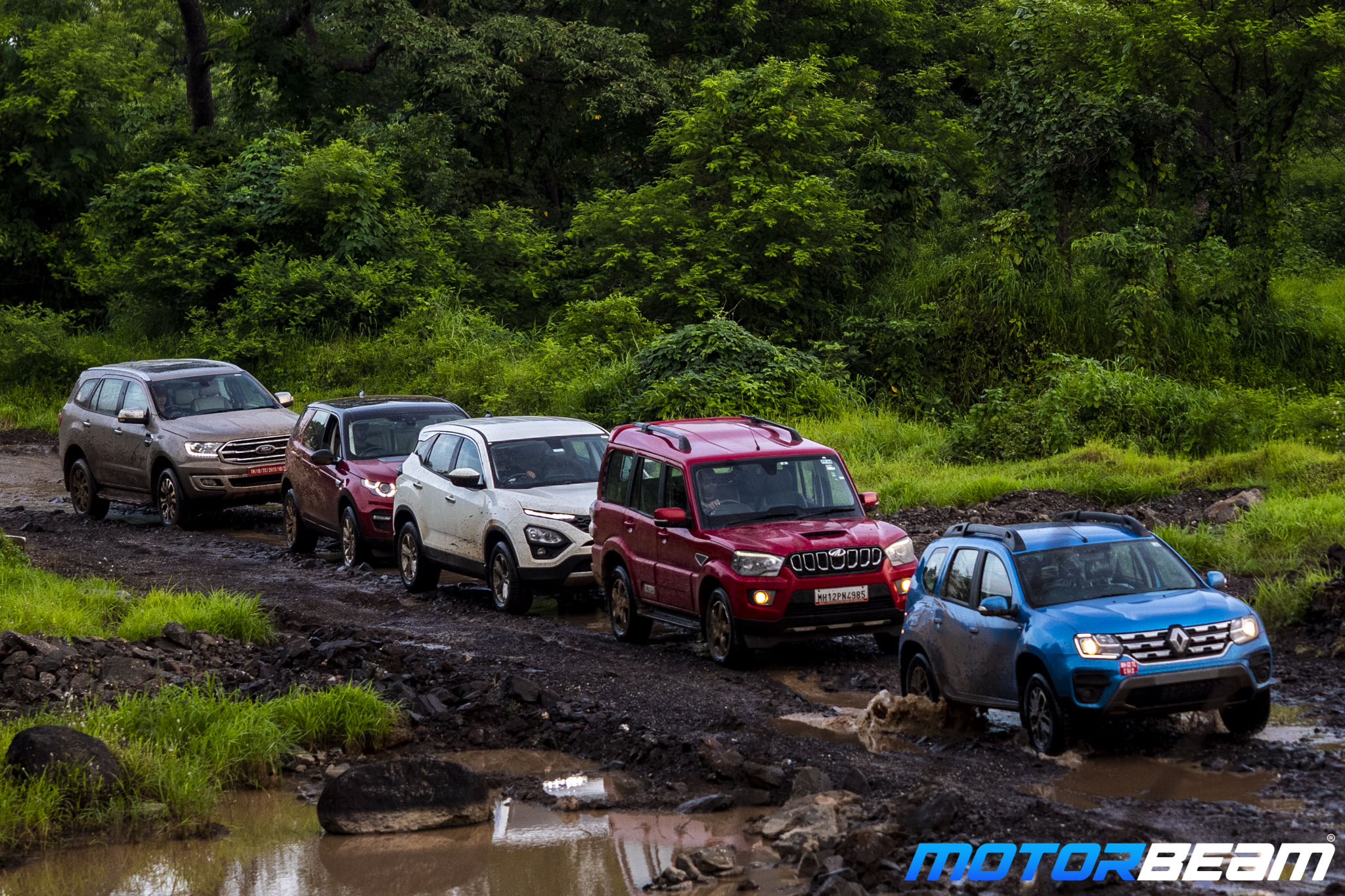 MotorBeam Off-Road Day
We pitted India's favourite off-road SUVs in a unique battle to find out the best off-roader money can buy
It is always fascinating to tread down the unexplored path with capable SUVs and drive them in challenging conditions. What makes the whole exercise even more interesting is when you have a fixed set of challenges and obstacles for every SUV to encounter. This allows you to learn about these mean machines more and come to terms with their positives and negatives. That's what we did in the Festival of Mud where the MotorBeam Team took 5 different yet capable SUVs to an unforgiving location amidst heavy rains, slush, mud, rocks and what not!
Now before we start, I'll quickly introduce to you all the SUVs that we used for celebrating the Festival of Mud. The first car is the Tata Harrier which is said to be born of pedigree. This SUV's platform is based on the Land Rover Discovery Sport and while it doesn't get a proper 4×4 system, it does come equipped with a lot of electronic features that help it perform in off-road scenarios. Giving company to the front-wheel-drive Harrier is a rear-wheel-drive Mahindra Scorpio. In stark contrast to the former, the Scorpio comes with no electronic gizmos and it is a pure mechanical SUV.
Then we have the Renault Duster AWD which is a monocoque SUV and yet very capable. The Duster is also the smallest SUV here along with being the least powerful. Now we have the Land Rover Discovery Sport HSE Diesel. The Discovery Sport is known for its off-roading prowess, it is very capable and comes with the super useful Terrain Response System. Finally, we have the mighty Ford Endeavour 3.2 4×4, an SUV which needs no introduction and an SUV which has a huge fanbase not only in India but throughout the globe.