Tata Motors Launches Armoured Safari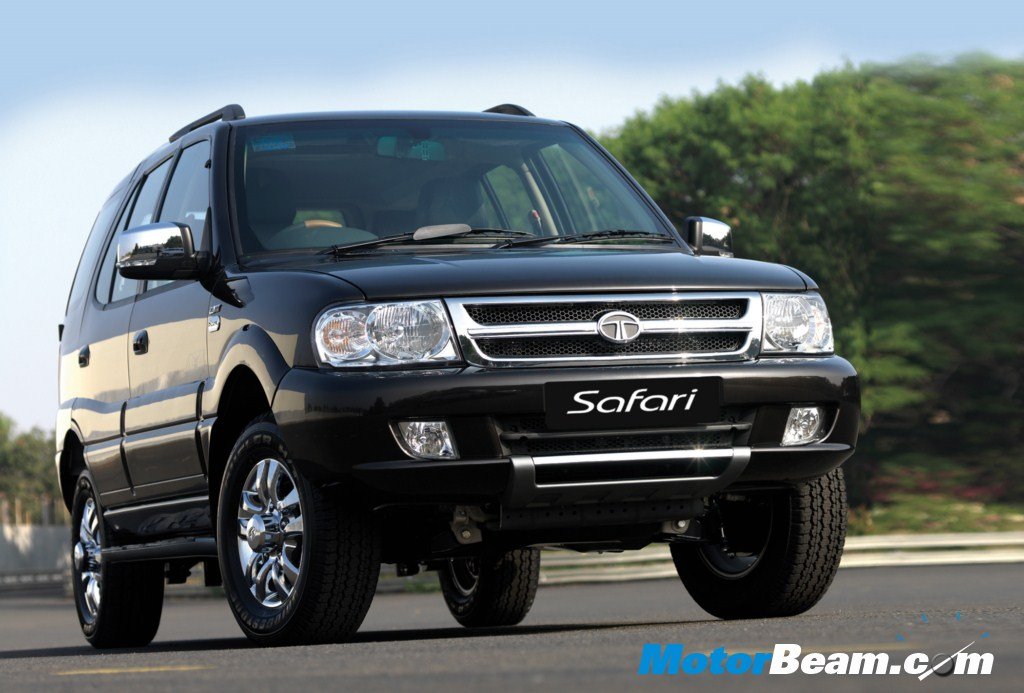 Tata Motors has launched the most affordable armoured vehicle in the country. The bullet proof Safari is available to everyone for a price of Rs. 60 lakhs and can withstand an assault from a AK-47 rifle, an underbelly hand grenade explosion and a range of heavy loaded small arms. Equipped with explosive suppressant material and having a NIJ Level III/B6 protection, the armoured Safari can run on flat tyres for 50 kms at a maximum speed of 60kmph.
The bullet proof Safari looks the same as all the other Safari variants but features leather interiors and tuned suspension to take car of the extra weight. Top speed is close to 150kmph and is a cheaper alternative to the more expensive armoured vehicles from the Tata Motors stable (the Discovery and Range Rover) armoured vehicles). This is the first time Tata Motors has offered the armoured option to the general public. The company has been suplying armoured vehicles to many security agencies since quite a few years. Dealers will not be stocking the armoured Safari due to very little demand.