Cargo Ship Sinks To Bottom Of Atlantic With Thousands Of VW Group Cars
Nearly 4000 Volkswagen Group cars have sunk into the Atlantic
A cargo ship that caught fire in the Atlantic 2 weeks ago has sunk with nearly 4000 Volkswagen Group cars, over 400 km off the coast of Portugal's Azores Islands.
The unmanned Felicity Ace sank on Tuesday after leaning 45 degrees to its starboard side. It was constantly battered by waves. The fire, which broke out on 16th February is believed to have lasted more than a week.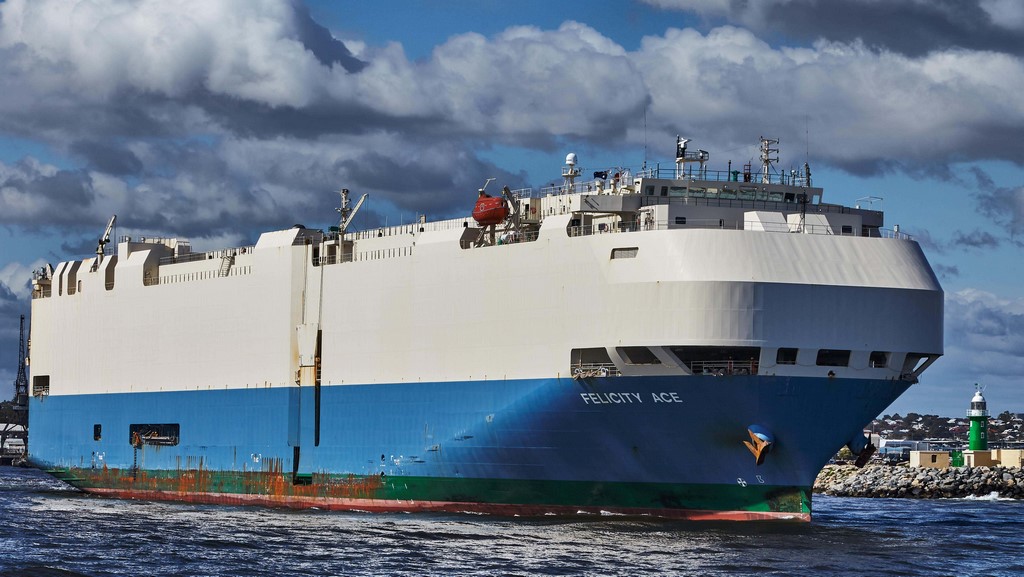 Carrying nearly 4000 Volkswagen Group cars, models from Audi, Bentley, Lamborghini, Porsche and lastly from Volkswagen itself were on board, the Panama-flagged vessel was on its way to Rhode Island from Germany's Emden port.
Approximately, there were 1900 Audi-branded cars on Felicity Ace, along with 1100 cars from Porsche, 500 vehicles from Volkswagen, 189 from luxury brand Bentley and 85 from Italian firm Lamborghini.
It is estimated that the cargo ship had goods worth $438 million (about Rs. 3300 crores). The damage to the cars is covered by insurance. All of the ship's 22 crew members were evacuated soon after it transmitted a distress signal.